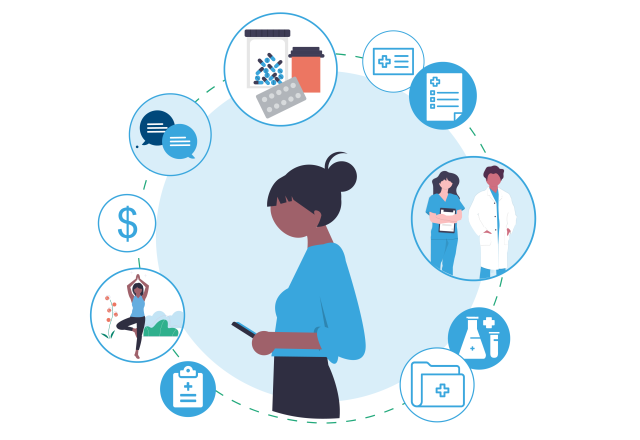 We recognize that consumers want their health care interactions to be as easy as transactions like online shopping and banking, and we are on a mission to make that ease of use a reality. Creating personalized and consumer-centric experiences is at the heart of the improved web and app experience for our health plan members. For example, we've integrated capabilities to deliver in-app, data-driven recommendations for members to stop or switch medications to more effective and affordable alternatives. By delivering a unified offering with a greater level of personalization, we can help drive informed decision-making that can have a material impact on consumers' health and well-being.
We aren't alone in this work. Many health plans and standalone advocacy solutions are looking for ways to innovate and transform the digital health care experience through personalization. A recent article from the Journal of Medical Internet Research positions personalization as a reorientation around the consumer, stating that "personalization positions the patient at the center of health care models by considering their needs, preferences, goals, and values." Machine learning and data analytics drive this development in the digital sphere, serving tailored recommendations and insights specific to a person's situation.
When done right, this level of personalization "enables patients to engage in their health and support education, self-management, and positive behavior change as well as to enhance clinical outcomes," the article states. So, when care is personalized, consumers tend to be more engaged.
The future is rife with opportunities for personalization. Solutions like in-app alerts around care plan adherence and follow-up notes from providers delivered right to members through their phone are no longer distant projections, but real, tangible opportunities for innovation in digital health care.
Interested in working with diverse teams building innovative solutions that are changing the way people experience health care? Check out our Careers Page to learn more.