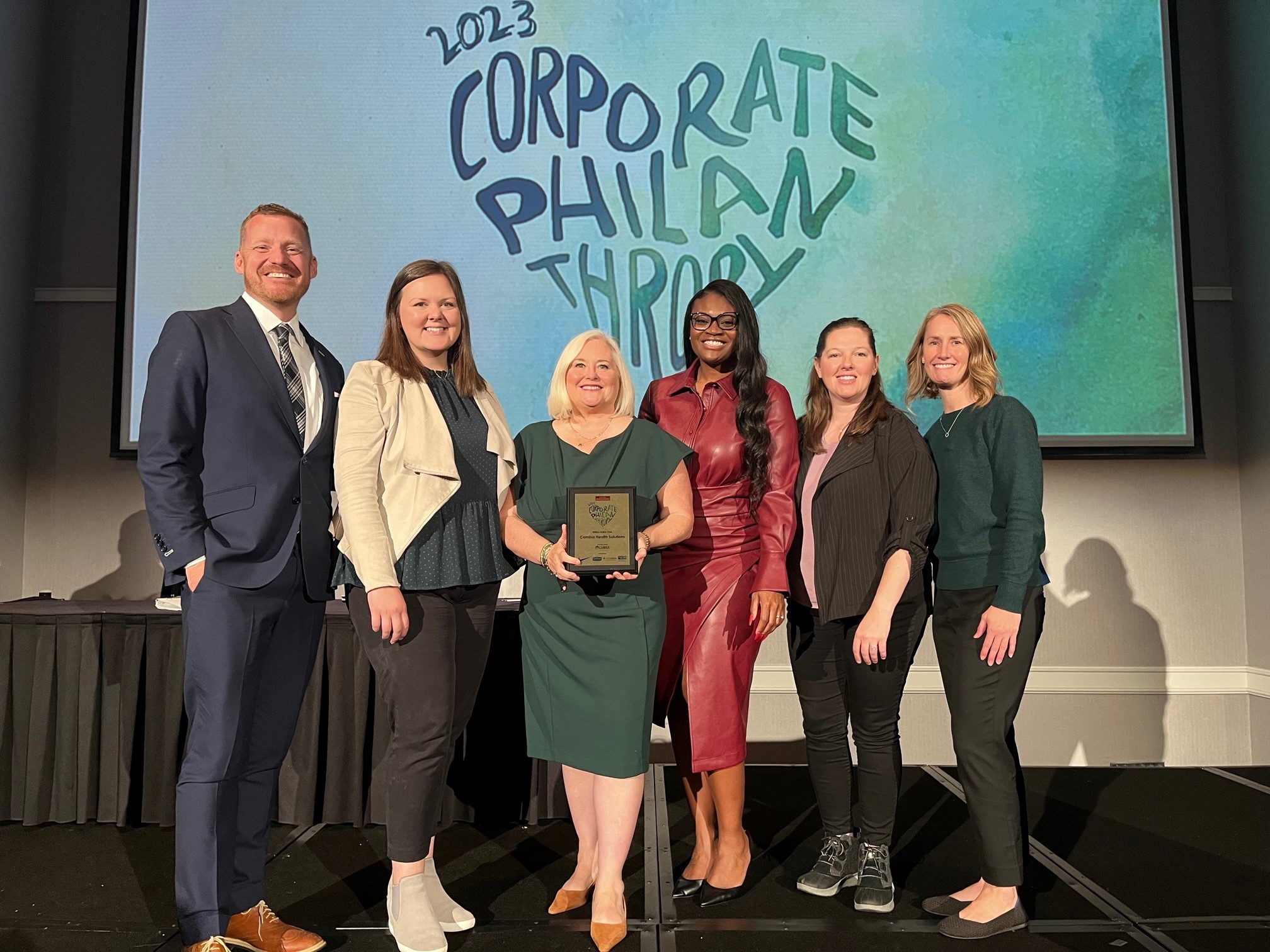 Main image, L-R: Andrew Over, Whitney Grisewood, Peggy Maguire, Kilaa Slaughter-Scott, Emily Flynn, Feather Graham
The Corporate Philanthropy Awards, hosted by Portland Business Journal, is a celebration of community service and corporate giving. This year's event, held on Oct. 25, was sponsored by Cambia Health Foundation, with Peggy Maguire, the foundation's president, delivering the opening remarks.
Cambia Health Solutions received a Million Dollar Club Award given to local businesses that donated more than $1 million to charitable organizations last year. Cambia is proud to be one of nine companies to receive the award at this year's event. 
In addition, Cambia employees volunteered thousands of hours to support a wide range of causes. Our employees are the heart and soul of our community impact. At work, they support their communities by making health care easier and lives better. Outside of work, they support their communities by giving their time and resources to worthy causes.
Our corporate foundation, Cambia Health Foundation, has developed several programs to encourage, support and amplify the generosity of our employees. For example:
At the Corporate Philanthropy Awards lunch, Cambia Health Foundation teamed up with OnPoint Community Credit Union to encourage, support and amplify the generosity of the attendees. Instead of providing swag, every event attendee received a $25 donation voucher, underwritten by the Foundation and OnPoint, which they could assign to one of three community partners: Big Brothers Big Sisters Columbia Northwest, Hacienda CDC and Meals on Wheels People. Nearly 400 attendees participated, and a total of $10,000 will be distributed to these community partners.