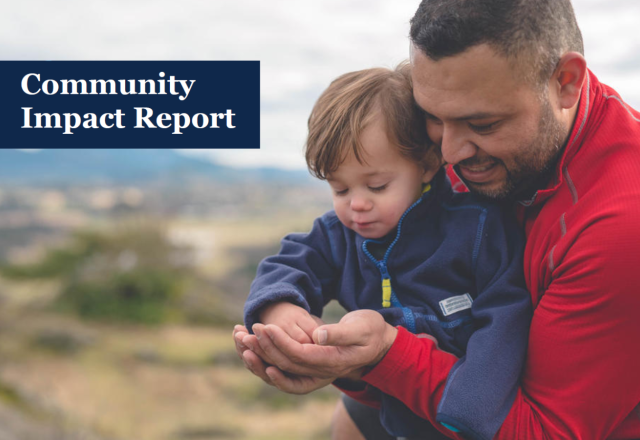 Throughout the year, our corporate foundation, Cambia Health Foundation, supports our local communities by directing philanthropic dollars to communities through nonprofit partners. It also provides our generous employees with opportunities to support causes close to their hearts including volunteer events, year-round donation matches and other ways of giving back.
The Foundation recently released its 2022 Community Impact Report showing $9.3 million in philanthropic investments to community partners as well as employee engagement. In 2022, Cambia Health Foundation also launched a new 5-year strategy to expand access to behavioral health in underserved communities across Idaho, Oregon, Utah and Washington. This new strategy aligns with Cambia's broader commitment to advance health equity and improve access to behavioral health care.
"Increasing access to behavioral health care in underserved communities within whole-person care models builds upon our prior investments in palliative care while pivoting to meet urgent community needs," said Peggy Maguire, president of Cambia Health Foundation. "We are pleased to share our initial progress in this report. Thanks to all of our past, current and future partners with whom we collaborate to transform health care and create meaningful change in our communities."
You can read the full report online and find more information at cambiahealthfoundation.org.