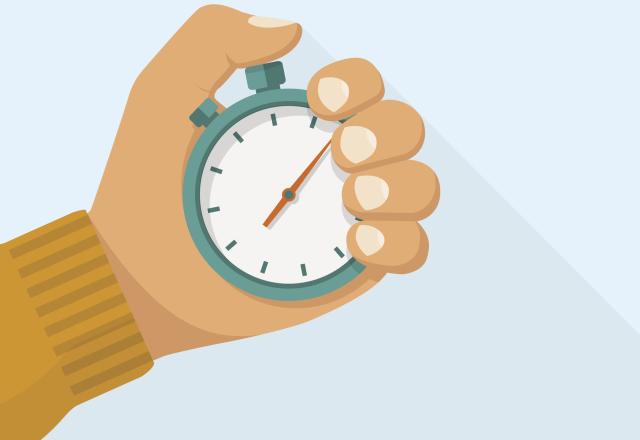 When your organization adopts new software, there's usually a lag between its rollout and when employees embrace adoption. Employees can struggle to take advantage of new capabilities, at the cost of old routines, when no one is responsible for training others. 
Cambia has a group of super users who have taken on user adoption and training as part of their regular technology work. They expanded their job descriptions to share best practices for using tech to meet business needs at any level. 
Tom Duff, Cambia's systems administrator, summarizes his work supporting the Microsoft 365 platform through his website, One Minute Office Magic. Read on for how he's making a difference for his co-workers and others.
Tom, what inspired you to start hosting training opportunities at Cambia?
It goes back to my days in the Lotus Notes world, where I put together a database of Lotus Notes tips and tricks that were shared around the company. When we switched to the Microsoft technology platform, my co-worker Sandra Mahan suggested that we do the same thing for Microsoft software tips. That got us started down the path of sharing our knowledge.
How do you share those tips?
We have an internal website where we share tips designed to be read and used in a minute or less. I try to create new material once or twice a week, and it can cover any part of the Microsoft 365 platform. I also use those tips on an external website called One Minute Office Magic so that the content can be shared outside our organization and help the larger Microsoft community.
Are there other ways you share your team's knowledge with the organization?
Definitely! Sandra and I host three different bi-weekly meetings that focus on different parts of the Microsoft platform. Our Microsoft 365 Connect meetings are an "Ask Me Anything"-style meeting where we share the latest Microsoft 365 information, provide demos, and allow for a general Q&A session. On alternate weeks, we have a similar type of meeting which focuses on Microsoft Power Platform topics. Our latest offering is Teams Time, which is a bi-weekly 30-minute meeting where we demo something from Microsoft Teams, and then answer questions for the rest of the meeting. In addition to those three formal meetings, we also spend time in one-on-one training and coaching sessions. 

We work hard to keep things simple and fun, and there are usually a lot of laughs as part of our presentations. Sandra and I have presented together for many years, and we are able to play off each other and go wherever the material takes us. 
Do you provide any other training on Microsoft material?
I'm one of those unusual tech individuals who enjoys getting up in front of a crowd to present on technology. I am part of several webcasts and presentations where I talk about Microsoft tips, tricks, and roadmap items. Sandra and I often present at external conferences and user group events where we cover topics that we lived through, such as SharePoint site and SharePoint Designer workflow migrations. Again, we love to do the unexpected, such as when we did a session where she was a princess, and I was in a full frog costume... and yes, it actually had to do with Microsoft technology.
Any final comments to our readers?
I'm fortunate that Cambia gives us the freedom to try out new ideas without putting up roadblocks. If something works, we can build on it. If something doesn't work, we can drop it and see if something different might work better. Our bottom line is that we want to equip our business users with the knowledge they need in order to use the technology in the most efficient way possible... and have some fun in the process.

Tom is a longtime Cambia employee who recently was awarded a Cambia Value Award for his commitment to Cambia and our Cause. For 28 years Tom has dedicated himself to serving his fellow Cambia employees, and few have remained untouched by his contributions.
Year after year, Tom has gone the extra mile to make sure his customers have the technology tools they need to do their jobs. During the migration to SharePoint Online last year, he worked every weekend so employees wouldn't have any issues when they began using their sites on Monday morning. The extra work wasn't required; Tom just wanted to help his customers.
As a systems administrator, Tom is responsible for the reliable operation of the company's computer systems, but you won't find many system administrators who do as much to empower and educate their customers. He has been producing the "SparkOne" newsletter since 2015, and during this past year he has written more than 70 articles to help employees understand Microsoft 365. He also shares his tips and tricks with the world via his blog, "One Minute Office Magic," and he co-hosts "Microsoft 365 Connect," "Power Platform Forum," and "Teams Time", twice-monthly open-office hours training sessions for employees. These activities are not part of his job description; he's simply meeting the needs of the people he serves. It's a commitment he's kept for nearly three decades.