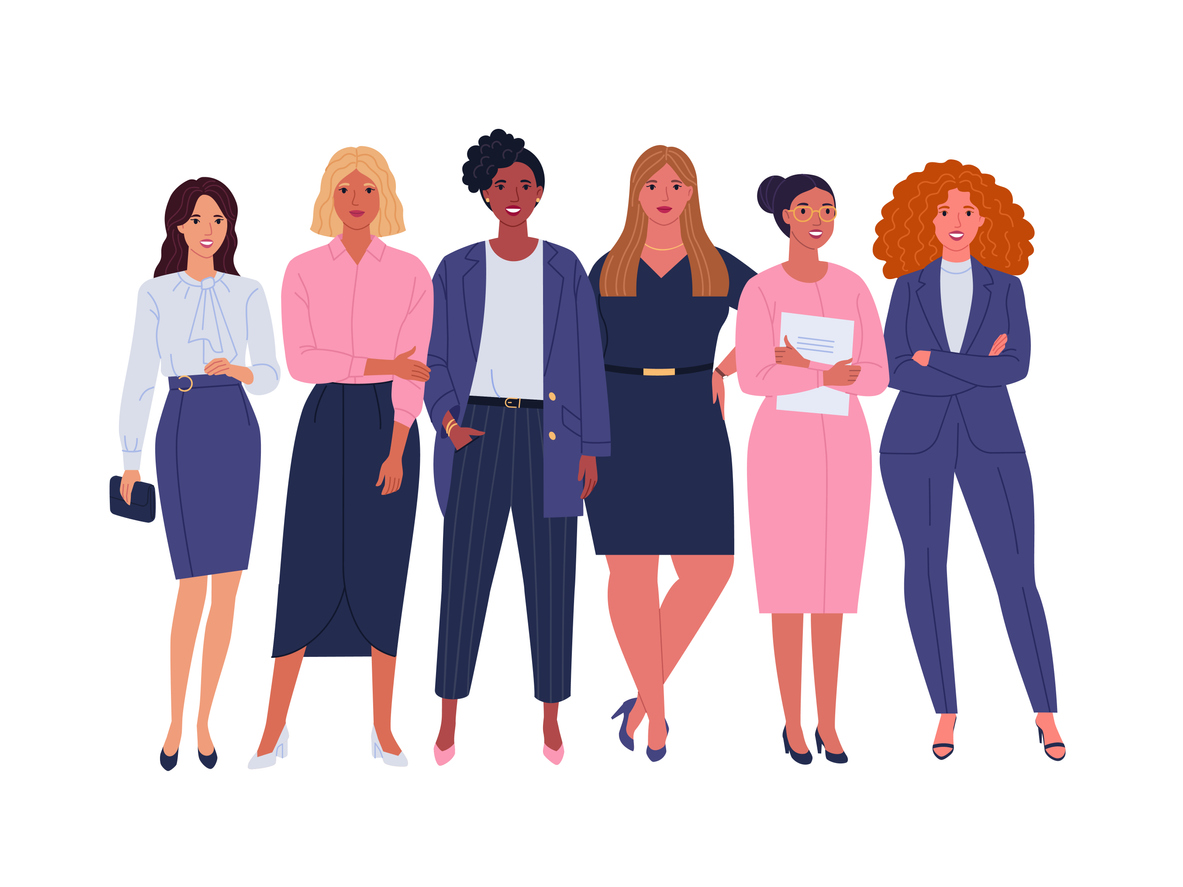 As part of celebrating Women's History Month in 2022, Cambia's Data and Technology team sponsored the recent virtual lunch and learn called "Women in Leadership: Mind the Gap". The panel discussion was hosted by the Oregon Bioscience Incubator, moderated by Himalaya Rao-Potlapally, managing director of Black Founders Matter, and featured four women leaders from Autodesk, Genentech, Hemex Health and Zapproved.
---
---
During the event, panelists enthusiastically shared their experience and wisdom about how to self-advocate and build a satisfying career. It was emphasized that, although every person is responsible for owning their professional development, asking for help and connecting with others are key to finding success.
Mutual Support
The theme of mutual support emerged from the tips and stories shared—how each of us can help one another on our career paths. Mutual support can happen through networking, volunteering or mentoring. Networking can sound complex, but at the core, it's creating community and connection in your professional life. Panelists shared real-life tips like:
Volunteer to join new projects or teams that pique your interest
Ask current colleagues about their work
Stay in touch with past coworkers
Attend professional events
Serve on a nonprofit board
These activities, whether at work or volunteering on personal time, help expand skillsets and provide opportunities to connect with others and learn about new projects, roles or positions.
Mentorship
The panelists also spoke about how mentorship was invaluable in their career growth. They explained that you can ask someone to be your mentor formally, or you can just reach out to experienced people in your company or industry to have informal conversations. The panelists agreed that a good mentor recognizes your skills and contributions, encourages you to grow and challenges you without shutting you down. As a mentee, you will get the most out of the relationship if you are open to feedback, willing to take suggestions and participate actively. Networking and mentoring work best as an active growth process, not just passive conversations.
You can watch the full recording of the lunch and learn below:
At Cambia Health Solutions
Cambia is proud to support the professional growth of all our employees. Our unique board placement program helps employees get placed on local nonprofit boards and supports them as they learn the role of a board member. Volunteering on a board is a great way to create professional community and connection. 
Cambia also has several employee resources groups (ERGs) that provide time and space for employees to meet regularly, share resources and support each other in the workplace. One of these ERGs, Women's Employee Leadership Lab (WELL), is committed to creating a culture that inspires women to develop their leadership abilities, seize growth opportunities, and increase their professional knowledge for organizational and personal success.