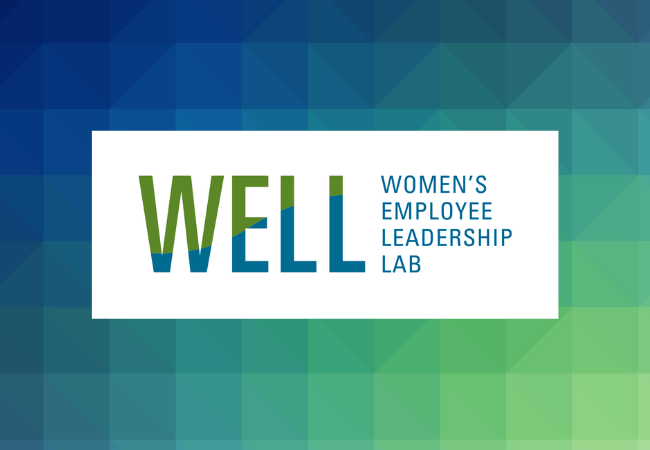 In 2013, Cambia's Women's Employee Resource Group (WERG) was founded to recruit and retain talented women, increase the pool of women leaders, and provide networking and professional development opportunities for women across our company. In 2017, WERG was renamed Women's Employee Leadership Lab (WELL) to emphasize the group's focus on leadership development opportunities. 
WELL provides a forum for women to develop leadership skills, seize growth opportunities and broaden their company knowledge through monthly meetings, special events, webinars, peer-to-peer mentoring, and other activities. The employee-led group is also a resource for Cambia to improve business strategies by leveraging the expertise of women employees. Ultimately, WELL and Cambia have a symbiotic relationship, with WELL being a pool of engaged and skilled women who can lead work, solve problems and deliver on Cambia's Cause—to serve as a catalyst to transform health care, creating a person-focused and economically sustainable system.
Chief Health Services Officer Tonya Adams currently serves as the executive sponsor for WELL. Adams is an excellent example of women in leadership at Cambia. She recently became the chief health services officer after serving for three-and-a-half years as senior vice president of customer experience and operations for our regional health plans. Adams brings a stellar combination of 15+ years of experience in customer operations, a commitment to lifting up others, and the ability to put business strategies into action.
When Adams became executive sponsor, she was asked about where she sees opportunities for WELL to align with Cambia's business objectives. "I want to make sure that this group has more influence and can plug into some of the business challenges that we at Cambia are attempting to solve," said Adams. "Aligning our team to business objectives is just one thing though – then there's our social responsibility. WELL gives our members the chance to be out front and lead outside of their day-to-day jobs. For me, it's exciting to be able to put those two things together."
Peggy Maguire, president of the Cambia Health Foundation and long-time leader at Cambia, was WELL's founding executive sponsor in 2013. When asked to reflect on the first decade of WELL, Maguire says, "It feels incredible to be celebrating WELL's 10th anniversary. At the beginning, one of our goals was to increase the pool of women leaders at Cambia. Today, WELL is Cambia's largest employee resource group with over 500 members and the number of women leaders at the company has grown exponentially. I'm proud of WELL for encouraging and supporting women in leadership, and I'm equally proud of the company for recognizing the value of diverse perspectives. Cheers to the next 10 years!"