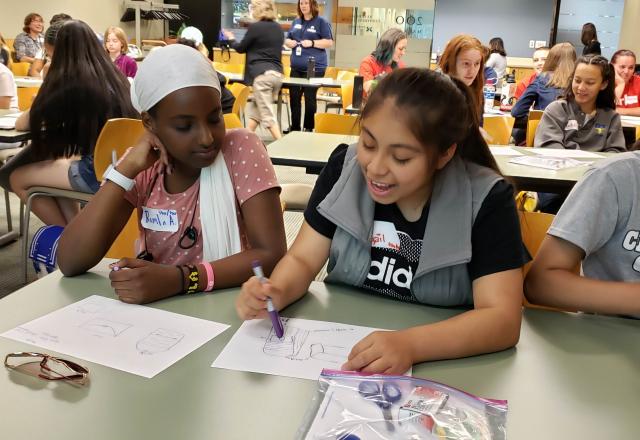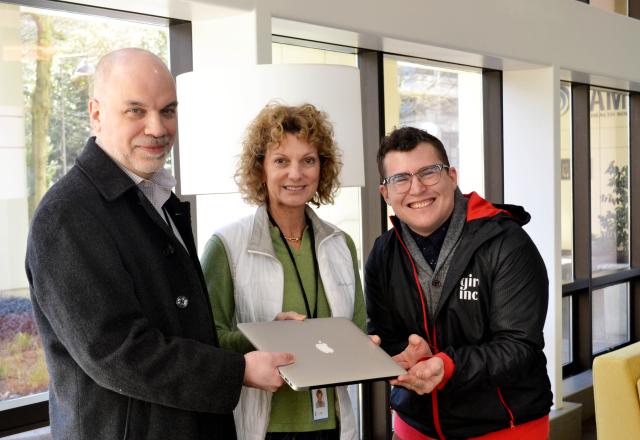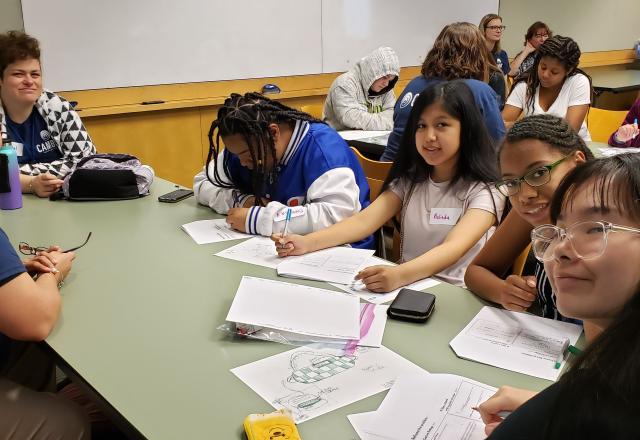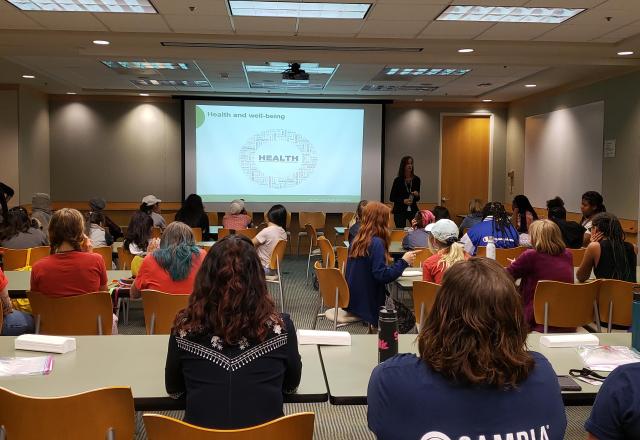 This post is part of a series that highlights Cambia's unique Executive Board Placement program, which works to match company employees with nonprofit organizations looking to grow their board of directors. A key part of the company's Corporate Social Responsibility approach to giving, the board placement program has become one of the most impactful ways Cambia strengthens local communities and supports employees in their own volunteerism. Through the board placement program, and the corresponding funding that complements an employee's board service, Cambia supports employees to serve the greater good. 
Girls Inc. of the Pacific Northwest inspires all girls to be strong, smart, and bold. They provide life-changing after school programs and experiences for girls 6-18 that help them grow up to be healthy, educated, and independent. For Lori DeLone, board member and Cambia's Vice President and CIO of Health Plans, the ability to equip girls with the skills and confidence necessary to access a bright and economically independent future helps her make positive impact in her community.
1.    Why did you get involved with Girls Inc. of the Pacific Northwest?
When I first joined Cambia and was offered the wonderful opportunity to represent Cambia on a community board, I knew immediately I wanted to serve an organization committed to advocating on behalf of women and girls.  Girls, Inc was a natural fit because, not only did it allow me to fulfill that objective, but it also provided the opportunity to engage and support the Eureka STEM Program.
2.    What do you do as a board member? 
Girls Inc. has a dual focus. We work to help girls become strong, smart, and bold so they can tackle the many challenges life brings.  At the same time, we work to address gender inequality to make the world a more equitable place for girls.  
Girls, Inc. of the Pacific Northwest has experienced a significant transformation over the past two years, expanding from greater Portland to Washington State.  That move created the need for a new, tiered governance structure, including an Executive Committee, a Portland Committee, a Seattle Committee, and a SW Washington Committee.  Along with 18 other women and men (yes, we welcome men!), I represent the Portland Committee, and sit on two sub-committees – STEM and Finance.
3. In addition to your board membership, you have orchestrated several technology donations from Cambia in support of some special programs, can you elaborate on the donation process and how the technology will be utilized?
At the end of 2018, Cambia made an "evergreen" commitment to Girls, Inc. - as long as we have a participating board member, we will donate laptops each year to the graduates of the Eureka STEM Program. Eureka is a five-year program designed to support and motivate underserved girls to set and achieve educational and career goals, particularly in science, technology, engineering, and math (STEM).  Each year, approximately 30 girls, 8th - 12th grades, attend an intensive summer program at local college and university campuses.  The girls participate in a variety of compelling activities that explore STEM - nano sciences, robotics, DNA research, forensic science - through hands-on experiences in a college environment.  
To date, we have more than fulfilled our promise, providing laptops for the first two graduating classes in 2019 and 2020.  In addition, as schools moved on-line post-COVID, Cambia offered to provide additional devices for girls isolated at home with limited or no access to on-line learning resources.  Just this month, our DTS Operations team, at the direction of Kristie Hoff, is preparing to deliver another batch of 10 refurbished laptops.  

4.    Have you seen the impact that the organization's work is having on the community?
To be successful, Eureka requires community-wide support, partnerships and close engagement with schools, community-based organizations, and local businesses. Girls need exposure to real career opportunities and Eureka incorporates multiple internships during the high school years.  Local partners also provide volunteer support, field trips, and funding for the program, ensuring that girls meet role models and mentors who provide support and inspiration.  
Like many other Portland-based companies, Cambia sponsors Eureka interns during the summer months.  It is a great opportunity to see up close and personal how strong, smart and bold these girls really are!

In addition, Cambia hosted Girls Inc. PNW, through its Cambia Women's Employee Leadership Lab ERG (WELL), for a day of human-centered design where participants heard from female leaders within the company about their work to transform the health care system and the chance to network.
5. What does it mean to you for Cambia to provide the board placement program and how does it empower you?
I've worked at many companies in my career - both large and small – across multiple geographies. Cambia is the first company where I've experienced a deep commitment to "live" company values.  Board placement is a perfect example.  As a newcomer to Portland, board placement gave me the opportunity to make an immediate difference in my new community, as well as to meet and be inspired by so many strong, smart and bold women across the broader Portland business community.  
Even more, board placement has empowered me to "think big".  One of my favorite events every year is our October Day of the Girl luncheon that reaches far beyond our local community to symbolically join with women and girls around the globe to collectively celebrate the United Nations' International Day of the Girl.  There truly is a feeling of power in solidarity to a common cause.