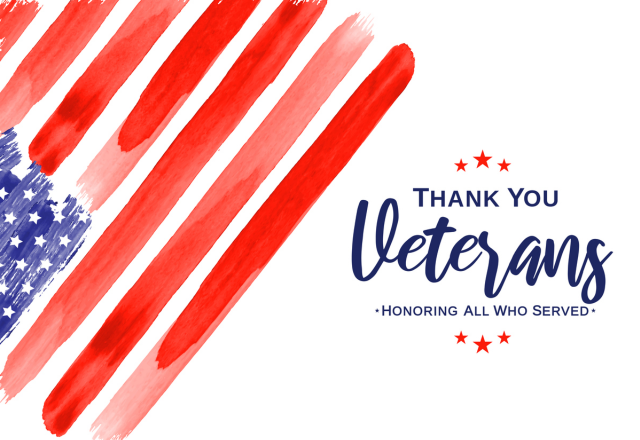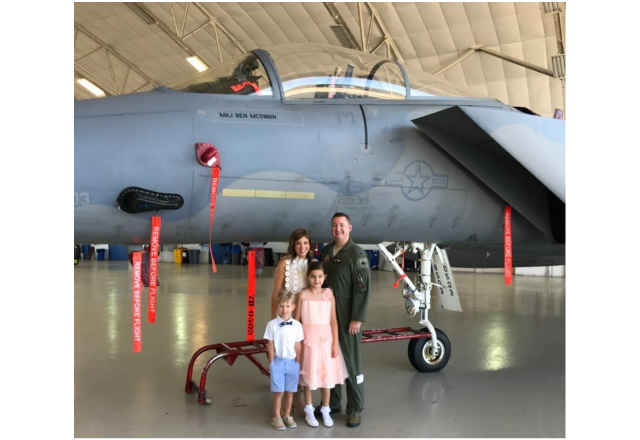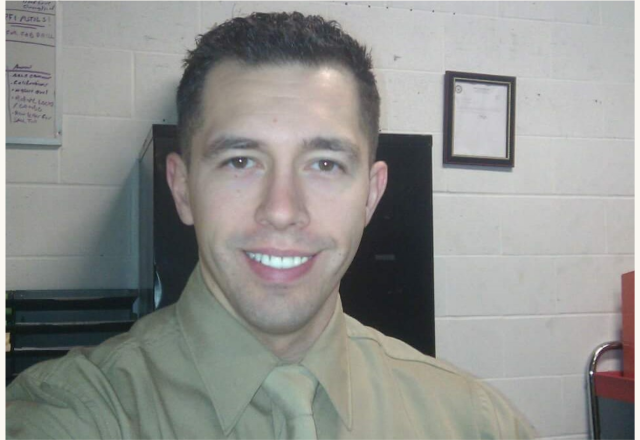 Cambia has been acknowledged as a workplace that is distinctly "better for veterans" by meeting the designated requirements to be one of the Top 10 "Military Friendly®" employers by Viqtory Media.
"Military Friendly" means that Cambia is setting "the standard that measures an organization's commitment, effort and success in creating sustainable meaningful benefits for the military community."
Finding ways to serve those who have served our country by making our company a rewarding and exciting place to work is something we take seriously. From creating partnerships with military supportive nonprofits to supporting the Cambia Military Community Employee Resource Group (MCERG), which hosts various events and programs designed to help service-men and -women and their families transition into the corporate world, Cambia strives to be military friendly.
On this Veterans Day, we take a moment to reflect on the sacrifices of our military community by sharing the stories of some of our own employees with ties to the military.  
Shane Addis, Client Success Manager at Cambia
What drew you to serve in the military and at Cambia?
I wanted to find a path to be the first in my family to graduate from college. During my first year at the University of Oregon, I learned quickly that I would need help financially, but didn't want to burden my parents, so I joined the Marines during Spring break. When I heard about Cambia and their Cause to transform health care, it immediately resonated with me that feeling of joining a cause bigger than yourself. I had the same feeling when I stepped on the yellow footprints at Basic Training and I felt that again when I first walked in the doors at Cambia. 
How did Cambia help facilitate a smooth transition to corporate life?
I first joined Cambia's Innovation Force, a program led by Chief Innovation Officer, Mohan Nair, that is dedicated to engaging employees through events, challenges, coaching and workshops to inspire innovative ideas. The team was accommodating and patient with my onboarding. What I respected most of all was that on day they expected me to contribute and strive towards making an impact to our Cause as an organization. I loved that!
How does your current position at Cambia relate or complement the skills you refined in the military?
Being a Client Success Manager, we ensure that the clients we serve are informed with the latest knowledge and equipped with the best tools and resources to help them establish a culture of wellbeing at their organization. While serving as a Staff Non-Commissioned Officer In the United States Marine Corps (USMC), I quickly learned the importance of fostering an environment of continuous learning and training for Marines. I've learned over the years which learning, and training methods worked better than others and now I use this experience when developing wellbeing and employee engagement strategies with my clients.  
"When I heard about Cambia and their Cause to transform health care, it immediately resonated with me that feeling of joining a cause bigger than yourself." 
How has participating in the Military Employee Resource Group contributed to your experience at Cambia?
When I joined Cambia, we were just starting to form the Military Employee Resource Group, and through my involvement, I was able to donate my time to help organizations that support veterans, coordinate veteran events, and connect with other Cambia veteran employees.
It's also been great to expand my network internally and stretch myself professionally. For example, I launched Cambia's first Veterans Day event to highlight the significance of the day and spotlight Veterans and their stories who work at Cambia.
 
Christine Lynch, Senior Social Media Manager and Military Spouse 
What is your relation to the military?
I had never been exposed to military life before meeting Mike, my husband. My grandfather was on Navy submarines before I was born, but I always lived in the same city (my hometown, New Orleans), and grew up alongside my countless cousins. My family is very close.  Although Mike has wanted to be a fighter pilot since the age of 4, my parents had a hard time accepting that I was going to marry a fighter pilot and move all over until they got to know Mike.
We've been married for nearly 15 years and have lived all over the country.
When I started with Cambia, I was expecting it to be a two to three-year job, depending on the length of our assignment in Boise, Idaho. Then when it came time to move, I pulled together a proposal to telecommute.
Human Resources worked with me, and after hearing feedback from my clients that they didn't realize I had even moved, they allowed me to stay on. Now I've been at the company for 14 years. Since joining Cambia, I've moved countless times. The team was supportive of me through deployments and moves, something that has meant a lot to me. Cambia was also very supportive of me earning my master's degree.
There are a lot of companies out there that will let you telecommute, and ways to make money. But there aren't many that will have this team, or these people.
How has your connection to the military contributed to your current position at Cambia?
Being at Cambia so long, I have been able to move teams several times, and I have an expertise in every communications function. I have also supported every business and division under the Cambia umbrella. I credit this to not changing jobs often, continuing as a telecommuter at the company.
There aren't many military spouses I've met with careers, and it's because they move constantly. I appreciate that Cambia supports service members and their families in having a successful career.
Learn more about Cambia's commitment to being military friendly by visiting our veterans career page: www.cambiahealth.com/careers/veterans.