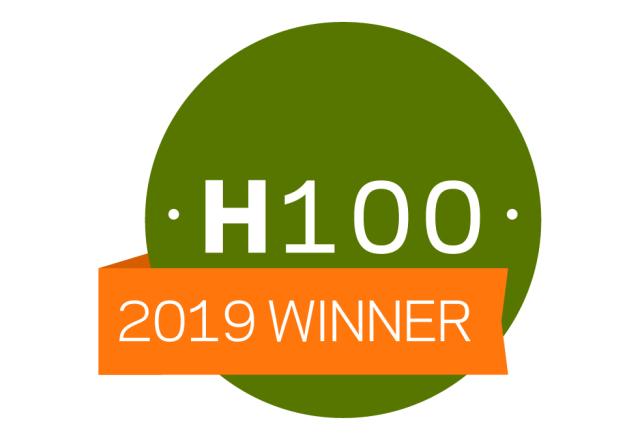 Cambia Health Solutions, a family of companies dedicated to transforming people's journey through the health care system, has been recognized as one of the Healthiest 100 Workplaces in America, an awards program administered by Springbuk®.
With this award, Cambia is nationally recognized as one of the best-of-the-best in worksite health. The Healthiest 100 Workplaces in America award culminates the conclusion of the year-long wellness awards program that Healthiest Employers® hosts in over 45 cities across the United States. Each of the winning companies is considered an exemplary leader for the effectiveness of their population health and well-being initiatives.
The Healthiest 100 Workplaces in America were celebrated for their commitment to employee health and exceptional corporate wellness programming. Over 1,000 of America's top well-being programs were evaluated for this award across the country. This year's Healthiest 100 Workplaces winners include organizations as small as 32 full-time employees and as large as over 150,000 employees. They span nearly every industry, size, geography and include both privately-held and publicly traded organizations. For the full list of the national award winners, visit this link.
Award applicants were evaluated across six key categories: Culture and Leadership Commitment, Foundational Components, Strategic Planning, Marketing and Communications, Programming and Interventions, and lastly, Reporting and Analytics. Applicants were evaluated with the proprietary Healthiest Employers® Index, a 1-100 rubric for wellness programming. These organizations have achieved lasting success through a wide array of employee wellness initiatives and corporate wellness programs.
"Each year, our team is encouraged by the innovative spirit for companies to advocate on behalf of their most important asset – their people," said Phil Daniels, co-founder of Springbuk and Healthiest Employers. "The winners of the Healthiest 100 award demonstrate this commitment in unprecedented fashion with their programming, executive support, and data-centric approach. Each company should be proud of their proactive efforts to sustain a healthy, lasting workforce."