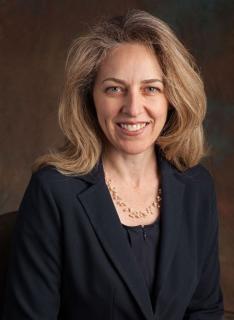 Susannah Fox, of Washington, D.C., advises companies and organizations on how to navigate the intersection of health and technology. She is currently leading a project focused on use of social media to gather and share health information. She brought a passion for innovation to her term as chief technology officer for the U.S. Department of Health and Human Services (HHS), where she created opportunities for entrepreneurship across the HHS workforce. With clear dedication for the health care system, she has targeted making the system better for the patients that depend upon it throughout her career.
Prior to this, she was entrepreneur-in-residence at the Robert Wood Johnson Foundation. As associate director of the internet project at the Pew Research Center, she pioneered participatory research methods to explore how information technology and social media affect the health care industry and the consumer health care experience.
She is a member of the Advisory Committee for the Lemelson Center for the Study of Invention and Innovation at the Smithsonian Institution, Before Brands, the Atlas of Caregiving, and the Founder's Circle for the Society for Participatory Medicine. Susannah holds a bachelor's degree in anthropology from Wesleyan University. She joined the Cambia board in 2017.