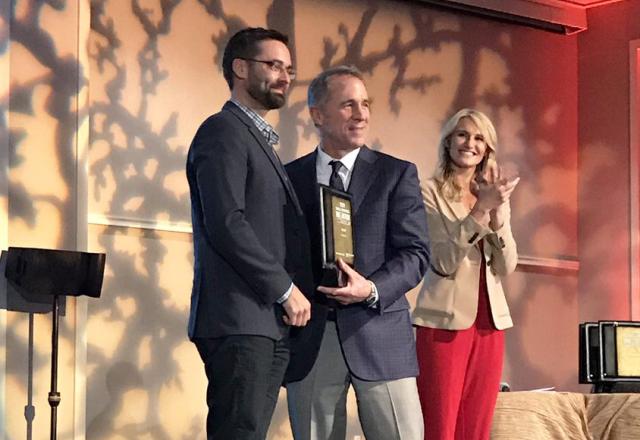 MedSavvy, a service that pulls back the curtain to help people understand their medication options, was recognized for its innovation by the Portland Business Journal as part of the "Small Business Innovation Awards" last week. The award honors local cutting-edge companies that are providing innovative products or services that can change the market. MedSavvy has the incredible honor of receiving this award in the innovation category this year.
"We could not have achieved this recognition without the hard work and dedication of our team, as well as those who have advocated for MedSavvy's success over the past year," said Sean Karbowicz, General Manager of MedSavvy. "We were filled with gratitude to join Portland Business Journal and our fellow innovation winners at their annual Small Business Innovation Awards reception, where we showcased MedSavvy with a demonstration to attendees. It was exciting to represent our Cambia community and our collective mission toward patient-centered care."
In 2012, Sean Karbowicz was speaking on a health care panel when a patient advocate and cancer survivor in the audience stood up and urged that he deserves the same access to medication information that health plans use to determine benefits and covered prescriptions. That's when the idea for MedSavvy came to light. Realizing the need in front of him, Sean approached Cambia's Innovation Force with an idea for a startup that would focus on educating consumers with the information that will empower them to make smart medication decisions for themselves and their loved ones.
MedSavvy's easy-to-use, mobile optimized website empowers consumers to make informed decisions about their medications. Their team of licensed pharmacists increase drug transparency by assigning report-card-style grades for effectiveness and safety, while supplementing this with cost information for easy side-by-side comparison. These effectiveness grades are based on objective criteria developed from best practices in evidence-based medicine and their team of pharmacists have specialized training in clinical evidence review and evaluation.
Learn more about MedSavvy by visiting www.MedSavvy.com and following @BeMedSavvy on Twitter. Read the Portland Business Journal's profile "Cambia startup helps consumers get savvy about drugs."