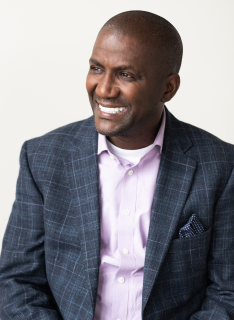 Executive Vice President of Market Growth
Amadou Yattassaye leads branding, sales, network management and marketing efforts for Cambia, bringing innovative and personalized experiences to our regional health plan customers.
He is focused on building on the company's strengths, reinforcing key relationships and providing strategic business leadership in order to deliver increased value for health plan customers. His work ensures our health plans offer solutions that make health care simpler, better and more affordable for members and their families.
Prior to joining Cambia, Amadou was the president and general manager of a large national health insurance company based in Missouri. Earlier in his career, Amadou served in several client service capacities within some of the world's largest consulting firms.
Amadou has served on several nonprofit boards and committees over the years, such as Timmy Global Health and Forest Park Forever. Presently, he is on the board of the Washington Roundtable. Amadou earned his bachelor's degree in business administration from Indiana State University and his master's degree in business administration with a concentration in finance from Fairleigh Dickinson University in New Jersey.