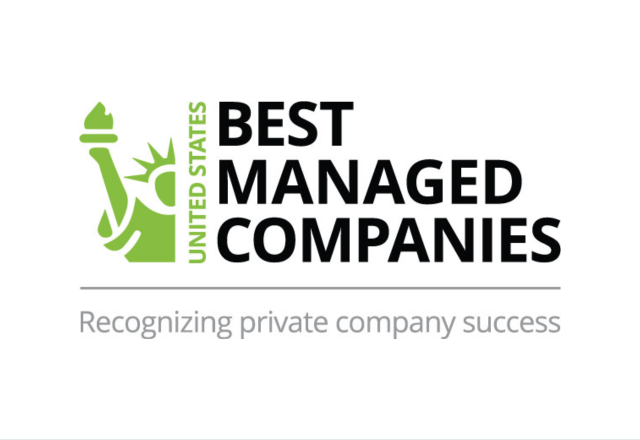 Cambia Health Solutions, a nonprofit total health solutions company, is proud to announce it has been selected as a 2021 US Best Managed Company. Sponsored by Deloitte Private and The Wall Street Journal, the program recognizes Cambia for the second consecutive year among other outstanding U.S. private companies and the achievements of their management teams.
Cambia strives to create a more person-focused and economically sustainable health care system by understanding barriers to health care access and building transformational innovations and partnerships to address them. Since the beginning of the pandemic Cambia has committed more than $18.7 million to local communities to protect frontline workers, support the health care safety net and address food insecurity, aided by $260,000 from employees and matched by company's 100 percent donation match program. Cambia plans to commit an additional $6 million in 2021 to advance health equity and increase access to behavioral health. 
"It's an honor to be recognized as a best managed company for a second year," said Jared Short, Cambia president and CEO. "The credit here goes to our incredible employee community. During a challenging year, their support for each other and the people we serve never wavered. Cambia employees helped our members and customers navigate the pandemic and built partnerships to simplify the health care experience."
Cambia fosters a dynamic workplace culture by empowering employees through the company's Cause to do what's right for the consumer. Human-centered design is built into solutions and services to ensure the needs of both individuals and the market are being met. Through clear and open communications, teams understand how objectives are connected and strategies are aligned to simplify the health care experience and drive affordability. This transparency encourages management to grow and nurture top talent well-suited for scaling internal innovation and integrating external solutions.
Cambia partnered with organizations focused on changing business models to stay viable in a COVID-19 environment and supporting their employees' health needs, coaching over 7,750 employer organizations through 87 webinars. Cambia also joined Amazon, Google and other health care leaders to accelerate the worldwide development of affordable, accurate and efficient COVID-19 testing through the XPRIZE Rapid COVID-19 Testing Competition.
As an innovator in the health industry, Cambia remains uniquely positioned to make a difference in health equity by closing care gaps and increasing care affordability. Disparities in COVID-19's burden of disease currently weigh heaviest on underserved populations, an inequity Cambia continues to address through philanthropic investments in key drivers of social determinants of health. In 2020, the company expanded smart solution offerings like transportation, in-home care, access to preferred-language providers, and connections with food banks and other community services. Cambia has also partnered with the All of Us Research Program, a historic effort from the National Institutes of Health to personalize health care and ensure medical research reflects population diversity.
Methodology
The 2021 designees are U.S. private companies that have demonstrated excellence in strategic planning and execution, a commitment to their people and fostering a dynamic, resilient culture, as well as strong financials, all while facing the uncertainty of the COVID-19 pandemic. Despite major challenges and immense pressure, they continued to lead with purpose and the vision to make significant contributions to their industries, communities, workforces and the economy.
Applicants are evaluated and selected by a panel of external judges focused on assessing hallmarks of excellence in four key areas: strategy, ability to execute, corporate culture and financial performance. They join a global ecosystem of honorees from more than 30 countries recognized by the Best Managed Companies program.
About the Best Managed Companies Program
The Best Managed Companies program is a mark of excellence for private companies. U.S. designees have revenues of at least $250 million. Hundreds of private companies around the world have competed for this designation in a rigorous and independent process that evaluates four key criteria in their management skills and practices — strategy, execution, culture and financials. U.S. program sponsors are Deloitte Private and The Wall Street Journal. For more information, visit www.usbestmanagedcompanies.com.