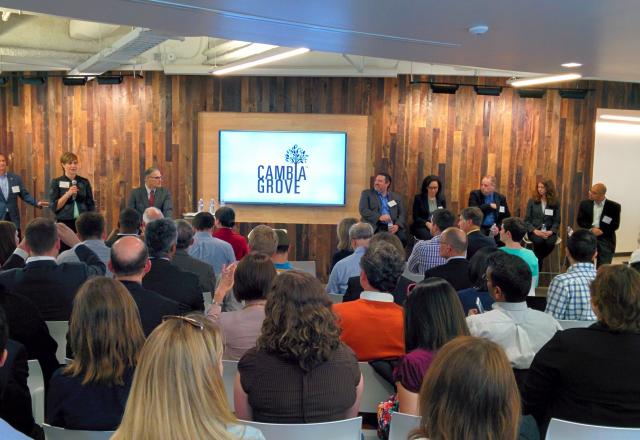 On May 1, 2015, Washington State Governor Jay Inslee and five CEOs of Seattle-headquartered life sciences and biotechnology startups met at the Cambia Grove – an effort to transform health care in the Pacific Northwest.
With more than 150 guests present, Cambia Grove Executive Director Nicole Bell and Governor Inslee moderated a panel discussion covering topics such as R&D tax credits, resources available to new Washington-based companies, and potential funding for life sciences entrepreneurship.
Bell shared excitement about the conversations happening in the room, saying, "We at the Cambia Grove are working to make those vital connections between [entrepreneurs], the customers you want, those who may partner with you and someday be your exit strategy."
Read more about the lively discussion on the health care sector in Washington, "Gov. Inslee Visits to Discuss Future for Biotech, Life Sciences, Health Care" on the Cambia Grove website.