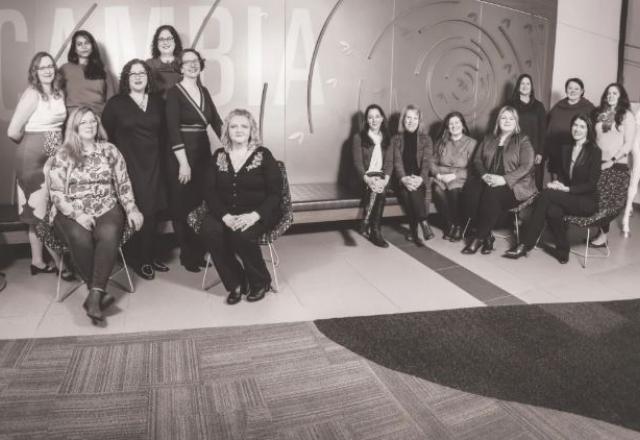 Chronic pain is a family problem. When people experience relentless pain, those they live with and love are also likely to suffer. Family members and friends may feel helpless to provide relief to those who are suffering. This was Patricia "Trish" Gibson's experience in caring for her ailing mother, who struggled with arthritis pain for years.
As a Cambia employee and nurse, Trish was inspired to address this issue. When she saw the open invitation to submit an innovative idea to PitchWELL, a collaboration with Cambia's Innovation Force and the Women's Employee Leadership Lab (WELL), Cambia's employee resource group, using idea development as a format for professional mentoring, she jumped at the chance.
Trish joined other employees in sharing her idea as part of a crowdsourced innovation challenge. Employees with selected ideas then worked with a WELL executive coach during an eight-week intensive experience culminating in a Pitch Day event with fellow Cambia "Igniters" – employees seeking to create positive change in the health care system. The experience was designed to amplify the organization's commitment to creating a culture that inspires women to develop their leadership abilities and seize growth opportunities. 
On Pitch Day, Igniter teams showcased  their ideas and learnings to a panel of senior leaders including Gail Baker, Cambia SVP of strategic communications, Diana "Dee" Cruz, Cambia VP of consumer obsession, and Mohan Nair, Cambia SVP chief innovation officer.
Learn more about PitchWELL and Cambia's Cause to help make health care better.
Check out More About PitchWELL