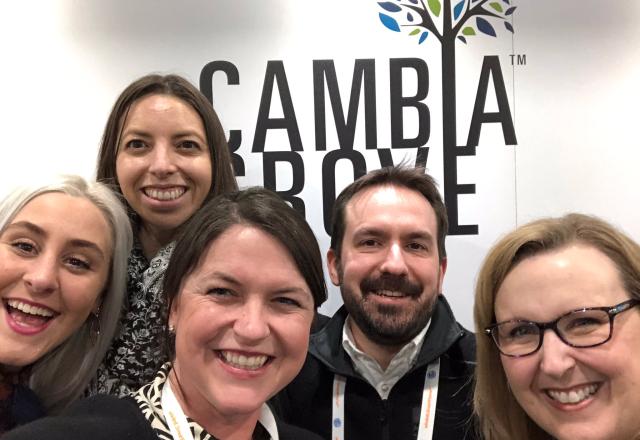 Cambia Grove, Cambia's health care innovation hub, connects like-minded changemakers in health care to catalyze tomorrow's innovative health solutions. As we move into the second quarter of 2021, Cambia Grove continues to advance an economically sustainable and person-focused health care sector through opportunities for health innovators to network and engage.
Engagement Opportunities
1. Innovator Fellowship
Open to applications until April 30, the third Cambia Grove Innovator Fellowship will support the shift from fee-for-service billing to value-based care arrangements with standardized real time data exchange, or interoperability. Interoperability allows organizations to use the same data exchange protocols to quickly report health information and quality measures, opening a world of communication possibilities; these standardized exchange protocols are referred to as Fast Healthcare Interoperability Resources (FHIR). FHIR was developed by Health Level 7 (HL7) an international leader in interoperability and Cambia's Da Vinci Project partner. Accepted fellows will work alongside HL7's Accelerator Projects and other national leaders to showcase the value of data interoperability in health care and accelerate its adoption.
This is a paid learning and networking opportunity open to anyone passionate about improving technical infrastructure to support a more patient-centered health care system. The application period ends April 30. Apply and explore findings from last year's interoperability cohort on the Innovator Fellowship homepage.
2. Optimizing Incentives Summit
On June 8-9, join stakeholders from across the 5 Points of Health Care to hear the latest approaches to incentivizing health outcomes through alternative care and payment models at the Optimizing Incentives Summit. Grounded in lessons from the Incentivizing Health Hackathon and state-based economic research reports, participants will weigh strategies for better aligning incentives with a lifetime of health.
3. Cambia Grove's Free Membership Turns 1-Year-Old
March 2021 marks the first year of the hub's membership platform, a collaborative community of changemakers, investors, innovators, payers, providers, policymakers, patients and purchasers united by virtual events and a dedicated Slack channel. Members currently span 27 states and six countries, and can exchange ideas, share best practices and develop health solutions. Applications are available here.