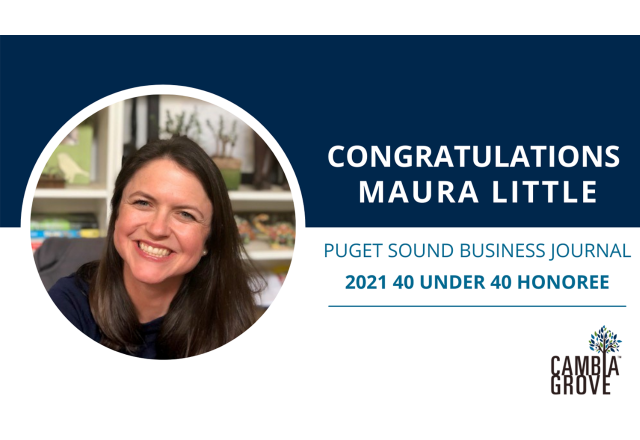 Microsoft, Amazon, Fred Hutchison Cancer Research Center and Cambia are celebrating 40 young leaders under 40 in the Seattle business community, including Maura Little, Executive Director of Cambia Grove. Maura was previously recognized by the Puget Sound Business Journal's 2019 Health Care Leadership Award for her role in convening stakeholders across the health care innovation ecosystem.
Since the early days of her career working with then-Congressman Governor Jay Inslee of Washington state rolling out the Affordable Care Act, Little has harnessed the power of community to drive change. Her analysis of how health care can do this effectively, the Innovation Advancement Framework, was featured at HLTH 2020 for its blueprint to better align physical and technical infrastructure, incentives and a risk-tolerant culture.
In 2020, Little focused Cambia's attention on health care access in underserved communities, and how technology can mitigate that gap.
Read more about how other young leaders are developing their industries in the Puget Sound Business Journal: PSBJ's 40 Under 40 class of 2021 revealed.