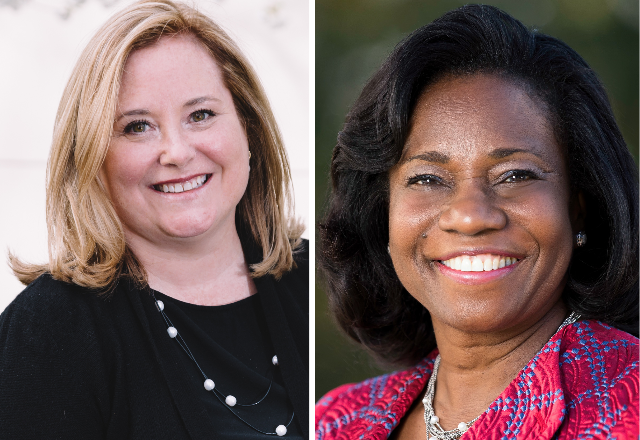 According to the American Heart Association, cardiovascular disease is the number one killer of women in the United States, accounting for one out of every three deaths each year. Factors such as stress, lifestyle and diet can contribute to increased risk of heart disease in women. Go Red for Women, a national movement created by the American Heart Association, is designed to raise awareness among women about their greatest health threat – heart disease – and provides a platform for women and their families to lead healthier lives, and drive collective action for community transformation. Now more than ever, especially during a pandemic that has hit communities of color particularly hard, the work to close disparities and make health care more accessible for women and people of color is vitally important. Cambia is proud to partner with the American Heart Association to improve the health and wellbeing of all women by supporting this year's Go Red for Women virtual event. 
On Sept. 22, 2020, President of the Cambia Health Foundation Peggy Maguire and Dr. Jennifer Mieres, renowned cardiologist, author and producer of the film Ms. Diagnosed, will address challenges facing women's heart health at AHA's Go Red for Women event. Dr. Mieres will explore the early medical research methods responsible for some inequities, and how they continue to persist. Join the conversation at the Go Red for Women virtual summit at 12-1 pm PT. 
Upcoming Events: 
Go Red for Women is a part of a larger partnership between Cambia, the American Heart Association and Cambia's family of companies, including Journi and our regional health plan in Oregon. Learn more about upcoming events on worksite well-being and discussions on resiliency during challenging times below.
Worksite Wellbeing Summit, Presented by Journi
On Oct. 7, 2020, from 9 am - 1:30 pm PT, learn how to better support your and your employees' wellbeing during the COVID-19 pandemic at the Worksite Wellbeing Summit, sponsored by Journi. Hear from speakers how to handle return to the workplace, health equity, financial wellbeing and get insights on diversity, equity and inclusion from Cambia Vice President of Consumer Obsession Dee Cruz. 
Learn more about the Worksite Wellbeing Summit and register here. 
Virtual Resiliency Roadmap, Presented by Cambia's Regional Health Plan in Oregon
During times of constant changes and challenges, building resilience is more important than ever. Learn from industry leaders about how to build resilience in yourself, your team members and your employees in a three-part virtual webinar series covering mental health, safe return-to-office plans and employee wellbeing. 
Learn more about the Resiliency Roadmap webinar series, view event dates and register here.