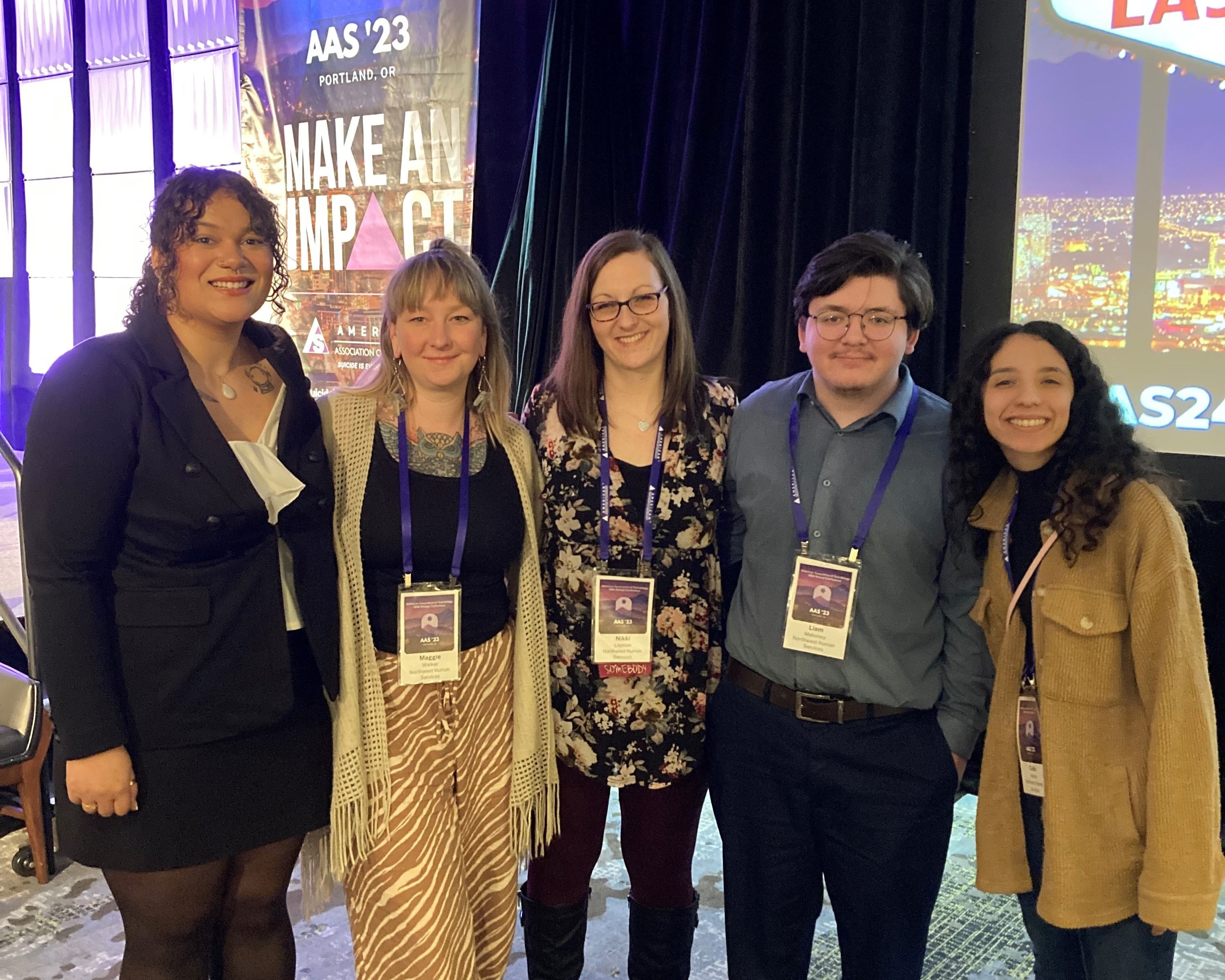 Main image: NWHS staff at annual conference
Northwest Human Services (NWHS) has provided Marion and Polk counties comprehensive and integrated medical, dental, mental health and social services for 50 years. Its Crisis & Information Hotline, which is now a part of the nationwide 988 system, provides 24-hour crisis support and suicide intervention as well as limited emergency financial assistance for rent, utilities and prescription medications. 
NWHS used a grant from Cambia Health Foundation to support, develop and grow its Hotline team ahead of the launch of the 988 system in July 2022. In addition to hiring and training new staff members, NWHS invested in training and self-care opportunities for its current staff, including: 
Six crisis line staff members attended the 56th annual American Association of Suicidology conference in Portland to connect with other suicide and crisis line professionals and bring back inspiration and knowledge to the rest of the NWHS team. The conference focused on various aspects of suicide prevention including advancing culturally appropriate prevention efforts, strength-based prevention through the Sources of Strength model, healing after suicide loss, the future of suicide prevention technology and other highlights related to crisis services including 988 updates and opportunities.
NWHS bought new laptops and monitors to offer its staff workplace flexibility. The option to work remotely is a draw for recruiting staff and allows current employees to keep the crisis line open through weather-related restrictions.
In the office, a space within the hotline department has been designated as a Zen and decompression area. The room was designed with direct input from the staff and made possible by Foundation funding. Hotline staff members now have a place to relax and re-group after difficult or intense calls. 
The support of NWHS was among more than $300,000 in investments the Cambia Health Foundation made a year ago to support the launch of the national 988 dial code, which helps address the need for mental health support. Previously known as the National Suicide Prevention Lifeline system, 988 Suicide & Crisis Lifeline offers an easy-to-remember number that directs callers to local nonprofits with extensive experience in suicide and crisis helpline work. The Foundation's support of 988 is part of a broader commitment to expanding access to mental health services across its four-state footprint of Idaho, Oregon, Utah and Washington.
 
"This funding from Cambia Health Foundation allowed us to invest in our staff and we anticipate the dividends will pay for years to come as the Hotline Team continues to develop and grow," said Arielle Schultz, director of compliance and grants management with Northwest Human Services.