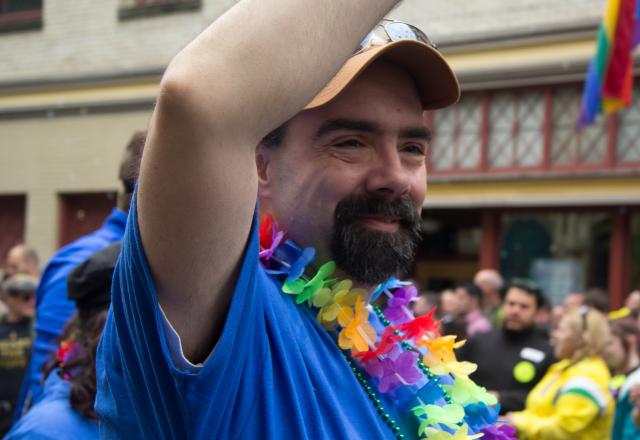 June marks Pride Month, an annual month-long celebration of lesbian, gay, bisexual, and transgender (LGBT) history. But June isn't the only month Cambia shows its pride. All employee resource groups (ERGs) at Cambia foster a welcoming, diverse and inclusive workplace for every employee.
Cambia's ERG program supports women, African Americans, members of the military, and our LGBT workplace communities. The LGBT ERG represents five distinguishing characteristics: Professionalism, Respect, Individuality, Diversity, and Equality (PRIDE).
But what does PRIDE mean to its members?
"PRIDE provides a safe space for Cambia employees to thoughtfully plan out how to promote our core values, as well as to support other ERGs and a more inclusive company culture," said one enthusiastic PRIDE supporter. "PRIDE also shows prospective employees and customers that Cambia values people from all walks of life."
In 2015, PRIDE will march in three different Pride Month Parades across three different states – Oregon, Washington and Utah. Mark your calendar and come support Cambia and PRIDE at the Pride Parades!
Salt Lake City, UT – June 7, 2015
Portland, OR – June 14, 2015
Seattle, WA – June 28, 2015
How do you show pride at your workplace? Tweet us your stories @Cambia!