A new approach to workplace health: from wellness to well-being
Many employers recognize that true workplace engagement requires a new approach, one that comes from moving beyond wellness to well-being. At Cambia, well-being starts with empowering employees toward life balance—focusing on health status and risk factors, personal circumstances in life and career, and their unique needs—through the following pillars:
Community - Culture of well-being
Cambia's approach to Lifelong Well-being is consumer and community focused. The consumer needs drive our product roadmap evolution. With a committed approach to capturing consumer feedback and constant analysis of market trends, we stay on point with what's needed and direct our efforts appropriately. 
At Cambia we believe in living a culture of well-being and continually making positive impacts in our community. Tangible efforts such as the philanthropic work of our Corporate Social Responsibility and Cambia Health Foundation efforts to improving the health and well-being of our communities, our partnership with the Hood to Coast relay series and supporting women and minority opportunities are examples of how Cambia helps drive and advance community well-being interests.
WellPower – Employee Well-being Solution
WellPower is our award-winning employee wellness program at Cambia that is open to all Cambia employees and is focused on helping and supporting employees develop and maintain a healthy lifestyle. A comprehensive solution, WellPower delivers a combination of programs, assessments, incentives, and rich content across a variety of topics. Our employees engage in challenges, community activities and set personal goals in areas such as weight management, nutrition, stress relief, physical activity and more. 
"Cambia's commitment to wellness has been a 16-year journey. Along this road, we've learned that we can make the greatest impact on consumer health care experiences if we support our employees in their overall well-being. We've journeyed this road together much like a family, growing together as an organization from the inside out and ensuring our remote workforce and on-site employees are empowered with innovative programs that address the needs of each employee in every aspect: physical, mental, financial and emotional. By meeting our employees where they are in their lives we are better able to transform health care experiences for consumers nationwide, and that's exciting." – Mark Stimpson, Chief Human Resources Officer at Cambia Health Solutions
Cambia Lives the Cause - 1st place as Oregon's Healthiest Employer
Since 2009, Healthiest Employer conducted hundreds of Healthiest Employer designation programs to recognize the leaders in corporate wellness. This regional designation is conducted in over 45 U.S. cities.
Cambia is the proud winner of Oregon's 2019 Healthiest Employer award. Having finished 1st in Oregon for this award last year, we are proud to have bolstered our efforts in the promotion of employee health and well-being and are honored to be recognized.
We support our customers by delivering engaging and effective well-being solutions. Focusing on the specific needs of Health Plans, Employers and employees, we offer a diverse portfolio of market-leading experiences based on market trends, data analysis and consumer sentiment.
Health Plan Solutions 
For employer groups we market to through our regional health plans, we know employees are the most important asset. That's why so much is invested to attract and retaining top talent. This new, more personalized well-being solution connects with the fitness and tracking technology end users already use and matches them with healthy living activities to help them get—and stay—on the path to better health.
Non-Health Plan Solutions
For customers wanting and needing a solution that complements, but is not integrated with health plans, BeyondWell helps our clients promote a culture of well-being in the workplace through high-powered personalization, activities, self-guided programs and more. Learn more at www.beyondwellhealth.com.
Cambia's approach to Lifelong Well-being involves a combination of people and technology to help drive individual's engagement with our solutions and improve health outcomes. The strategic balance of technology and human interaction helps drive engagement and ultimately improves outcomes. Integration with hundreds of wearables, mobile app technology and claims integration help surface data to drive actions. Our client success managers work closely with clients to customize and shape the experiences in a way that drives employee participation. Our health Coaches are also on the front lines, available to help the consumer achieve their personal goals.
It's this combination of human and technology that allows Lifelong Well-being deliver a 'High Tech – High Touch' portfolio.
We are committed to providing a product solution-set that delivers practical adoption of behaviors leading to a more productive, engaged and happier individual.
The Human Performance components of our products are built to assess and understand where the individual needs the most growth. Once we know where focus should be, we deliver a personalized path to greater resilience. Areas such as nutrition, stress management, financial well-being, mindfulness and sleep are addressed with a unique combination of digital and human Coach interactions. Constantly adjusting to the consumer's needs, we evolve the curricula and interventions to elevate the user's well-being and result in greater Human Performance.
Cambia acknowledges the need to deliver solutions that elevate the readiness and resilience of both the individual and the employer. Resilience can be broad and goes far beyond stress–contributing to many areas of life, wellbeing, and productivity and driving key business outcomes like performance and engagement.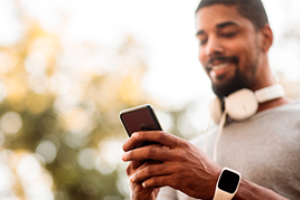 Readiness
The ability to accomplish assigned tasks or projects through individual and collective team training, leadership, and resilience.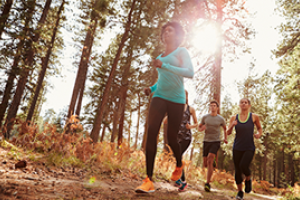 Resilience
The ability to face and cope with adversity, adapt to change, recover, learn, and grow from setbacks.