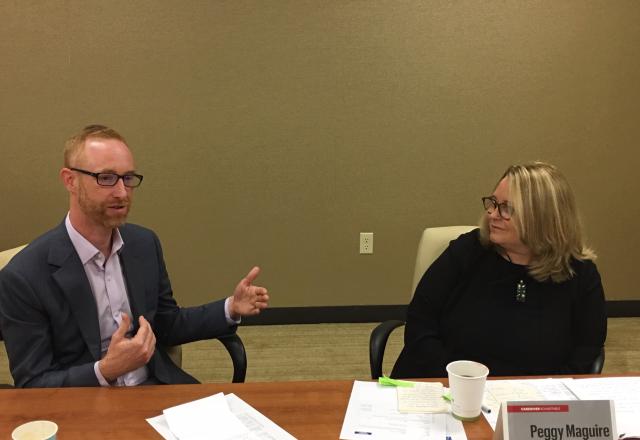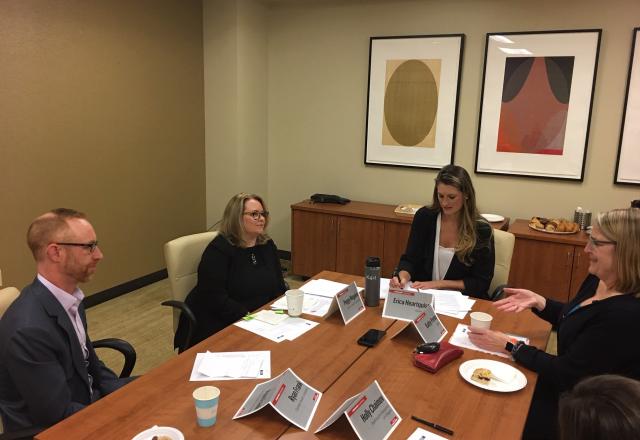 This blog post is part of a series featuring panelists from the Portland Business Journal Caregiver Today Thought Leadership Forum. Stay tuned for the second installation highlighting crucial takeaways from the discussions.
Panelists:
Peggy Maguire, Senior Vice President, Cambia Health Solutions
Holly Chaimov, Executive Director, Parkinson's Resources of Oregon
Ryan Frank, Caregiver and Assistant Director, Public Affairs and Policy at Cambia Health Solutions
Kathy Perko, Provider, Program Director, Bridges Palliative Care Program at Doernbecher/OHSU
Anyone can be a caregiver and caregivers are all around us. Still, the demographics can challenge our assumptions:
1 in 4 of us are caregivers
45%  are men
1 in 4 are millenials 
Surprisingly, some caregivers don't identify themselves as caregivers despite being fully engaged in providing care for family members. Ryan Frank, Caregiver and Assistant Director, Public Affairs and Policy at Cambia Health Solutions, became a caregiver at a young age before fully understanding the meaning of the term.
"Without realizing it at the time, caregiving became a part of my daily life," he recalls. "Watching how the community around us came together to care for my mom and the whole family - those people became my role models about what it means to be a caregiver."
If caregivers haven't yet identified their role, it's difficult to reap the full support of available services. Family members are often called on first to fill that need.
The progression of diseases like Parkinson's, notes Holly Chaimov, Executive Director of the Parkinson's Resources of Oregon, "affect the whole family." And "as the disease progresses," she continues, "family support becomes greater. The bigger your team, the deeper your bench, the healthier your caregivers are going to be," states Holly.
Family support is paramount for "sandwich" caregivers, parents pulling a double shift supporting the health of their child and another family member. Kathy Perko, of OHSU, notes that many parents who are also caregivers go above and beyond the 'regular' call of duty daily and may not know how to tap into resources or support available to them in this double role.
Says Kathy, "Parents are asked to do more because as a medical community, and as medicine has changed, there are more interventions that are possible, and when parents want to be home with their kids, we try to figure out if that intervention can happen at home."
Kathy encourages parents to access some of the resources that are available in their community and not feel like they have to suffer through it alone.
At Cambia, we have created a number of resources to help employees who are living with serious illness or providing care to loved ones with serious illness. The CARE PC employee resource group is the first of its kind, designed to support and connect caregivers located across our 4-state footprint.
Learn more about the changing identity of today's caregivers and how we can support them in the Portland Business Journal's Caregiving Today thought Leadership Forum.