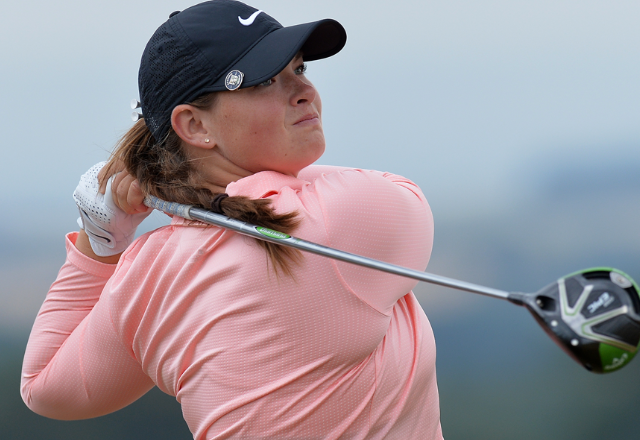 At Cambia, we believe that every person matters and every moment matters – which is why Cambia is so committed to palliative care and innovating the experience for people and families living with serious illness. 
Our goal is to help people live as well as possible for as long as possible and to support family caregivers. A few years back, LPGA athlete Caroline Inglis shared her experience with serious illness and loss with us. She shared that her father had passed away from leukemia when she was a freshman in college, the impact on her, and her passion for caring for the whole person through palliative care. In 2018, Cambia partnered with Caroline as her hat and bag sponsor. 
Now, we're excited to announce a new partnership with Caroline to raise awareness for the benefits of palliative care and funds for Oregon Health and Science University's (OHSU) Knight Cancer Institute. Caroline will donate $10 for every birdie she makes during the LPGA season to OHSU Knight Cancer Institute and Cambia Health Foundation will donate $250 for every birdie up to $25,000.
Watch the video above with Peggy Maguire, President, Cambia Health Foundation and Senior Vice President, Corporate Social Responsibility and Palliative Care Solutions; Brian Druker, M.D. Director, OHSU Knight Cancer Institute; and Caroline as they discuss their partnership and shared experience with loss, hope and living well.