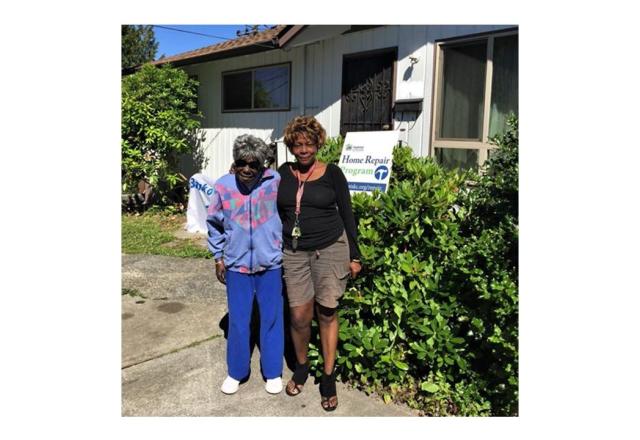 Quality of life is vital to well-being. For many seniors, the ability to live within the community while also having access to health care and support services can be the key to living their best life and enjoying each day as much as possible.
"Our owner-occupied repair program improves health and safety for seniors living on limited incomes. The program gives these seniors the ability to stay in their homes, often by replacing roofs, gutters or siding, so the home can remain safe and comfortable into the future." - Mia Walterson, Habitat's Director of Homeowner Services
Across our family of companies, Cambia works to make the communities in which we live, work and play healthier. This commitment includes transformative partnerships with organizations fostering independent living programs and building support networks to combat social isolation for aging adults. Specifically, we support innovative solutions that decrease loneliness, offer comfort and support, ensure food security and promote seniors staying in their homes --- all key components to a fulfilling life as we age.
Interested in learning more about our investments and activities to improve the health and wellbeing of seniors in the communities we serve?  Check out the list below of our 2019 partner organizations.
"Sometimes I have to choose between buying food and paying my bills. This really helps."  - Idaho Foodbank Recipient