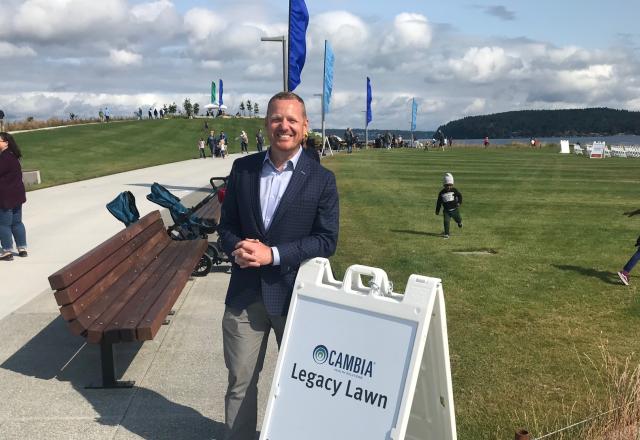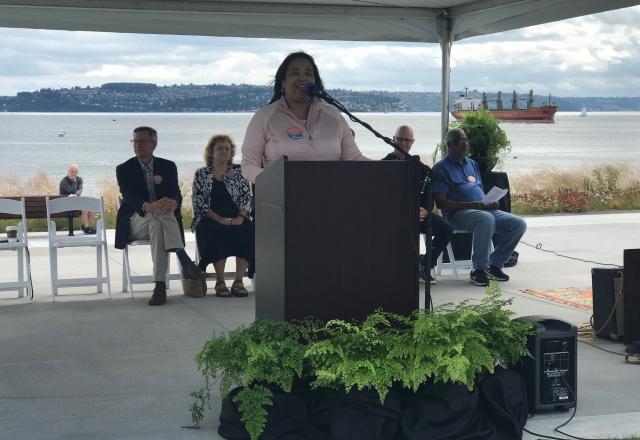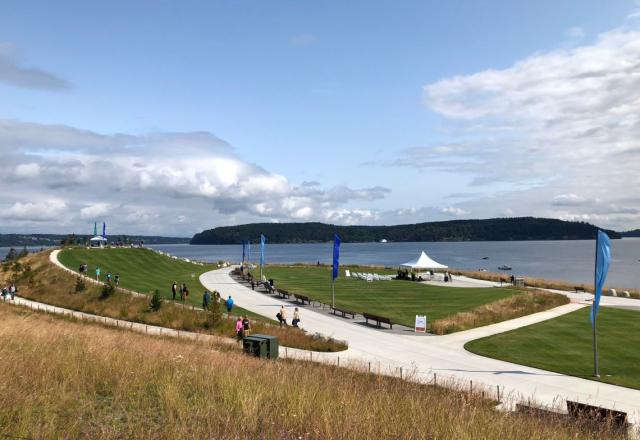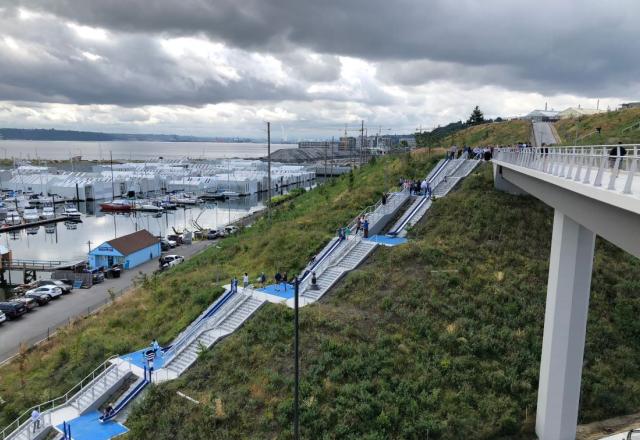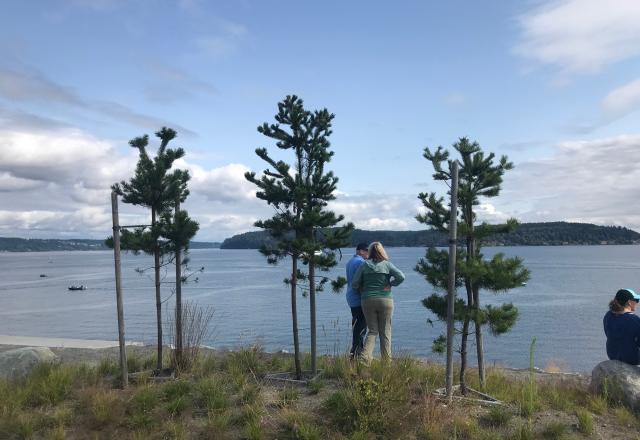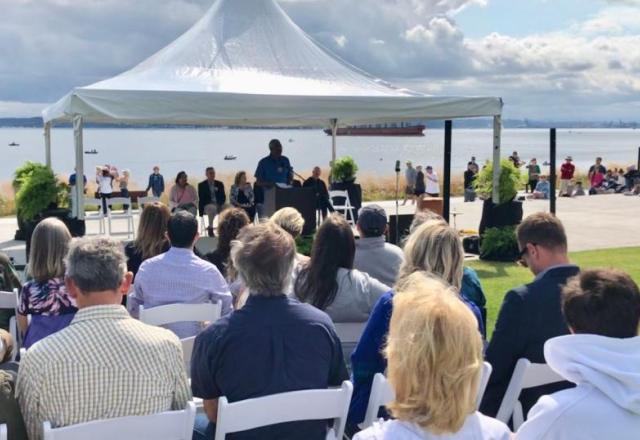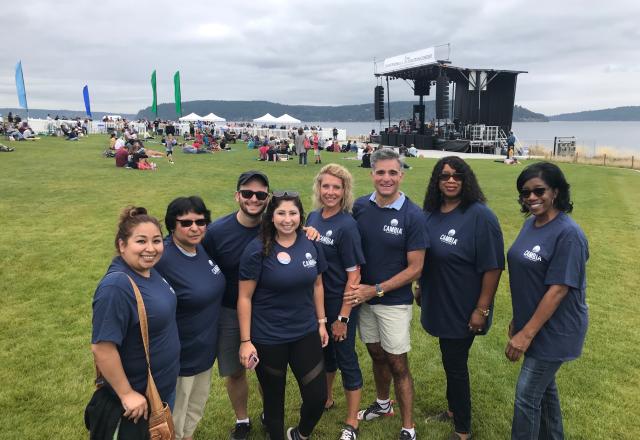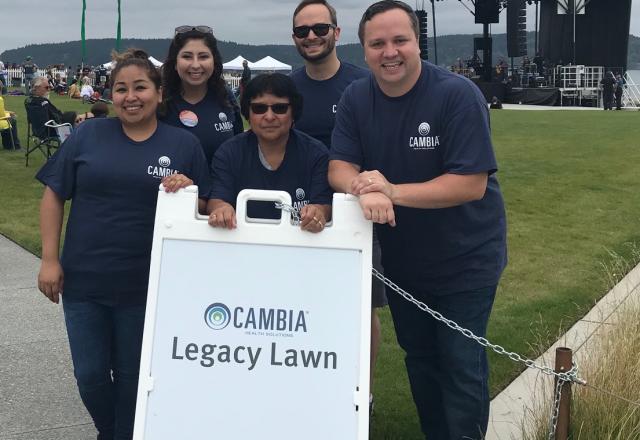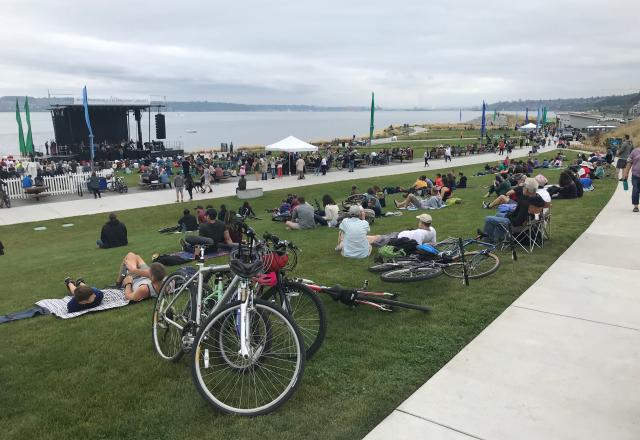 Cambia Health Solutions was founded in Tacoma, Washington, more than 100 years ago, when timber workers decided to pool a percentage of their wages to create a safety net in case one of them was sick or injured. As part of our Centennial celebration in 2017, Cambia made a gift to Metro Parks Tacoma to support the redevelopment of the Tacoma waterfront and to honor Cambia's deep roots in the Tacoma community.  
The first part of our legacy gift came to fruition in July with the opening of the Dune Peninsula at Point Defiance Park. The peninsula's new event space – the Cambia Legacy Lawn – will be a beautiful venue for local music, theater and special events for generations to come.   
Andrew Over, Cambia Vice President of Regional Markets, spoke at the July 6 park dedication about the importance of Cambia and Tacoma's shared history, starting with Cambia's founding by timber workers helping each other.
"That idea, based on neighbors helping neighbors, is the fuel that drives Cambia today and our vision to transform health care to make it more person-focused and economically sustainable," Andrew said. "We are very proud to be a part of this community and to continue to be part of this community over 100 years later."
Andrew continued, "The Cambia Legacy Lawn is a symbol of our commitment to this city. On behalf of our CEO and President Mark Ganz and our employees here in Tacoma and across the state, we are excited and very honored to be a part of this dedication here today, this city and this community."
Dr. Jim Polo, Cambia's Behavioral Health Medical Director, Welcomed both Cambia and Local Families Alike to Ring in the New Event Space
"What drives our company today is that very same drive to help each other and give back to the community," he said. "We've been here 100 years. We plan to be here for another 100."
— Dr. Jim Polo, Cambia's Behavioral Health Medical Director
The second part of Cambia's legacy gift to Metro Parks Tacoma is scheduled to open to the public in 2021. Cambia is funding an expansion of Dickman Mill Park and the restoration of the old timber mill's historic head saw, which will be displayed at the park.
See the Highlights of the Grand Opening of Cambia Legacy Lawn at Dune Peninsula Park 
Explore Cambia's History as a 102-Year Old Startup with Roots in Tacoma, Washington