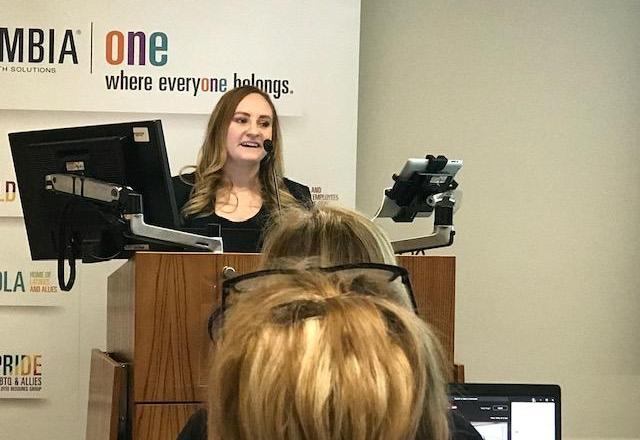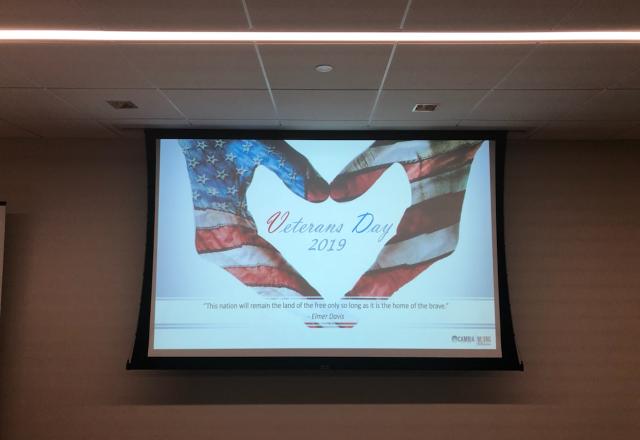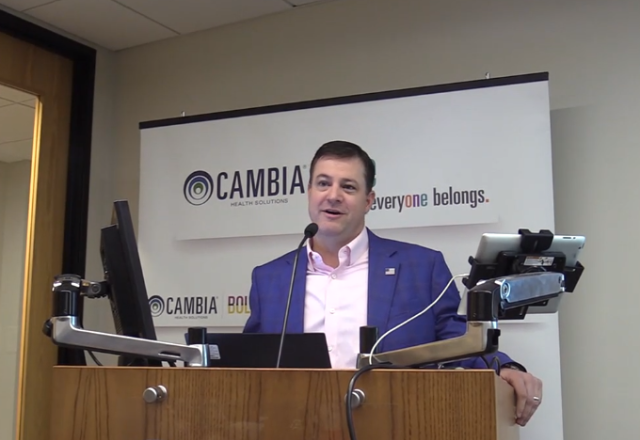 22 pushups each day, for 22 days, honoring the 22 lives lost daily to veteran suicide.
That's the commitment made by Kevin Schiedler and Robert Miller, just two Cambia employees among many, who are giving back to members of the armed forces through the 22 Push Up Challenge.
Adapted from a viral social media campaign, participants complete 22 pushups per day for 22 days to heighten awareness around the veteran suicide epidemic. Participants choose from eight 501(c)3 organizations providing services to veterans improving their immediate health, quality of life and support networks. Each team's pushup performance determines the allotment of their donation from $5,000 earmarked for veterans.
Basefit and Cambia's Military Community Employee Resource Group (MCERG) 4th annual 22 Pushup Challenge not only brings awareness of the issue but builds employee relationships with the organizations who serve veterans in our communities.
Robert, Project Manager, GP Oregon Medicare Star Ratings, participated in his first challenge this year.
As soon as I learned that Semper Fi supported combat wounded, critically ill and catastrophically injured service members and their families​, I wanted to join. I have many family members who have served during war and dangerous times. I was happy to be a part of a team that supports those who have contributed the ultimate sacrifice to our freedom. I also decided to challenge myself in honor of those who serving and who served. I wanted to do Semper Fi team proud and plan to make this an annual event from now on.
Kevin, Actuary Assistant, GP Provider Reimbursement Analytics, wanted to support Oregon's Returning Veteran's Project.
As an Oregon native and resident I wanted to choose an organization specific to my area, and the Returning Veterans Project fit that. I also liked how this organization focuses specifically on our recent veterans returning from post-9/11 war zones.
In honor of Veteran's Day we celebrate all those who have served or sacrificed, and thank the 22 Pushup Challenge participants for their sweat and heartfelt contributions.
Cambia Employees Share Appreciation for Veterans and their Families