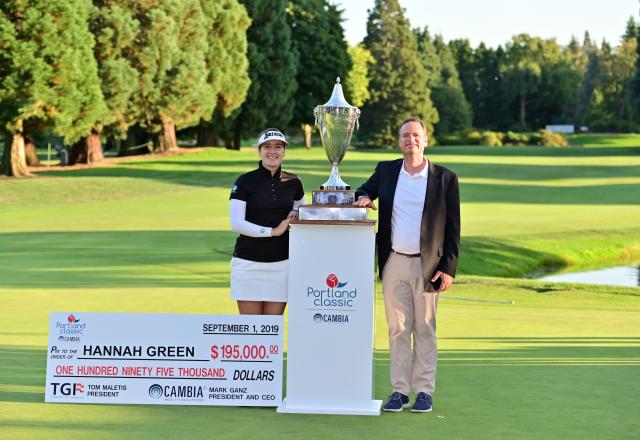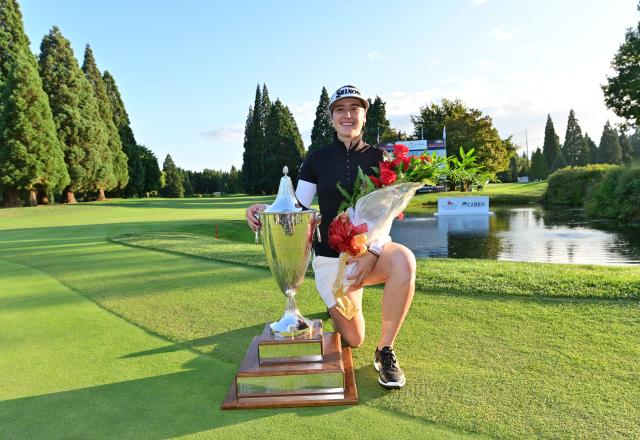 We were honored to be the title sponsor of the Cambia Portland Classic for the 6th year. For 48 years, the Portland Classic has been one of the oldest and most beloved LPGA tournaments on the tour not to mention a family-friendly, women-empowering event for players and fans alike.
With six birdies, one bogey and a comeback within the last two holes, Australian professional golfer Hannah Green took home the 2019 Cambia Portland Classic trophy. This was Hannah's second LPGA title this season.
Alongside the tournament play, hundreds of fans followed players like Hannah Green and other golfers, including past champions Brooke Henderson, Stacy Lewis and Alex Marina, from hole to hole. As they walked the course, many fans took advantage of the Portland Classic Walking Challenge. This challenge encouraged tournament goers to grab a pedometer and track their steps. Over the course of the four-day event, fans exceeded the challenge's goal and walked over 5 million steps – spurring an additional $10,000 donation to The Children's Course.
The Children's Course is home to the First Tee of Greater Portland, a nonprofit that gives children the opportunity to play golf, and learn important lessons like honesty, responsibility, and respect along the way. Along with the donation from the Walking Challenge, Cambia has made an investment of over $60,000 towards the development of a new Learning Center, which will triple its capacity to provide critical instruction and mentorship to the youth in our community.
Cambia and the Portland Classic have a long history of commitment to Portland-area community organizations, raising millions of dollars over the years for local causes that are promoting health and wellbeing of individuals and families in our community.
Watch: 2019 Cambia Portland Classic Recap
Sarah Schmelzel - LPGA Rookie at the 2019 Cambia Portland Classic