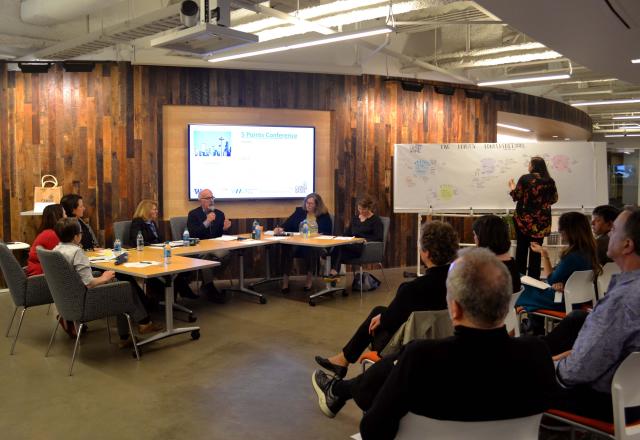 As Washington state's only health care innovation hub, Cambia Grove bridges the gap between entrepreneurs and the traditional health care sector. The Cambia Grove is frequently asked how many health care startups are based in the region or how entrepreneurs can address the pressing issues of health care.
To address these questions and expand on their work from the last three years, Cambia Grove kicked off 2018 with new initiatives that shared their vision of a health care system that embraces innovation. 
Connecting the Community with Health Care Startup Census
In January, Cambia Grove launched the Health Care Startup Census—a database of current health care startups headquartered in Washington state. The census aims to bridge the gap between entrepreneurs and the traditional health care sector by connecting the network of health care changemakers, nurturing health care entrepreneurs through programs that support innovation, and expanding the community of innovators.
Challenging Assumptions with the 5 Points Conference
Built on the notion of breaking down health care system verticals and testing assumptions, the 5 Points Conference is a series of six events detailing all five sectors of the health care system: payors, providers, patients, policy makers, and purchasers.
The first event of the series, held on January 30, 2018 was centered around two main questions:
How is the system designed to work?
How does the system actually work?
Read more about each of the remaining events in the series:
Register for the next 5 Point Conference or learn more about the series in the blog post "The Balance of Assumptions" by Cambia Grove Executive Director Maura Little.
Julie Panek Anderson Joins Cambia Grove
In January, Cambia Grove added a new member to their team. Julie Panek Anderson, the new assistant director of programming, will lead the creation and implementation of a new series built upon the idea that the community has all the right ingredients to solve big, system-wide health care challenges. The CIC (Convene – Identify – Catalyze) Solutions Series will convene partners around pressing health care topics, identify system-level barriers, and catalyze solutions as a community to overcome identified barriers. The first topic of the year for this series will focus on data. Check Cambia Grove's calendar for updates.