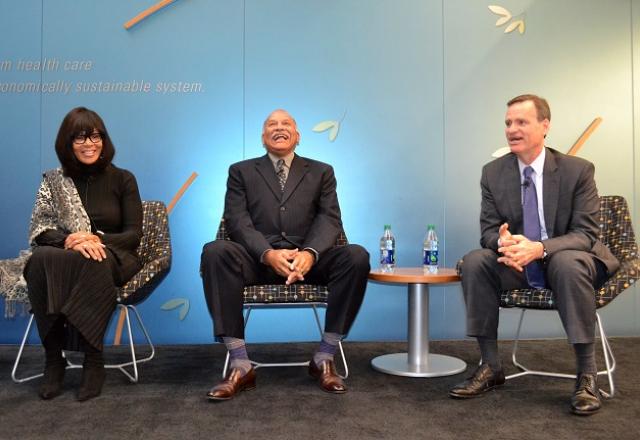 Are the corporate boards effective in promoting growth? "The Board's New Innovation Imperative," published in the Harvard Business Review, reveals new research about both common obstacles most boards face and recommendations for driving growth and innovation.
In an effort to offer recommendations to company leaders in need of better partnership with their boards, the article offered guidance on steps leadership can take to foster a sense of growth and innovation, using companies like Cambia Health Solutions as an example.
As Cambia's President and CEO Mark Ganz shared, company board meetings no longer consist of PowerPoint presentations by management followed by a few perfunctory questions from the board. Instead, he says the model has changed. Cambia leadership now brings the board ideas that are not fully baked and asks for assistance in the best course forward. Mark says this has "dramatically improving the board-management partnership, and the value [Cambia's diverse board members] bring to the company."
Read the full article "The Board's New Innovation Imperative," in the Harvard Business Review.