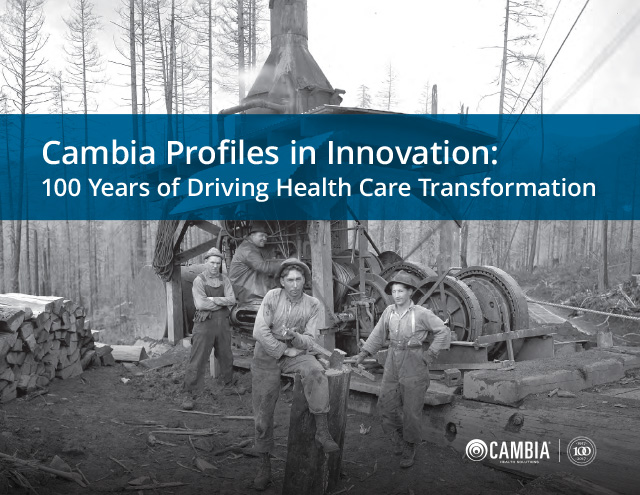 Over the last 100 years, we have been squarely focused on steering our company and leading the industry toward change—refocusing on helping those our industry was built to help. We are not just talking about innovation, we have restructured our business model to lead innovation.
We hope the stories in this e-book will help you remember and reflect on your own stories, because it is our own personal experiences that inspire and empower us to lead change. Read on to see what we are learning. We invite you to take this journey with us, so that together we can create the seamless health care experiences we have always wanted for ourselves and for our families.
Read the e-book Cambia Profiles in Innovation: 100 Years of Driving Health Care Transformation or download the PDF.