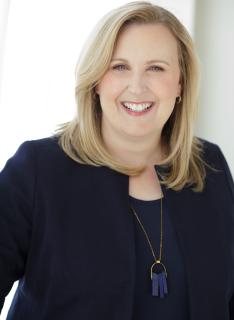 Senior Vice President, Public Affairs and Policy
Jennifer Danielson leads Cambia's regulatory and legislative strategies at a national and state level, helping Cambia navigate the evolving role of government in the delivery and payment of health care.
In a dynamically shifting landscape, her teams work to educate communities about how governmental actions impact consumer-centered health care experiences, articulate Cambia's point of view on policies that affect our business model, and work collaboratively with partners throughout the company to make Cambia's voice heard on legislative and policy issues.
Jennifer began her career at Cambia in 1997 and previously held roles within Cambia's legal division and public policy team. In 2012, she was named market president of Cambia's Utah insurance company, leading strategy development and execution of the company's operations in Utah. 
Prior to joining Cambia, she worked for the U.S. Public Health Service, the Utah Department of Health and the Utah Attorney General's Office Health Division. 
Jennifer is active in the community and serves on the boards of United Way of Salt Lake, the Economic Development Corporation of Utah, and the University of Utah's David Eccles School of Business National Advisory Board. She is also co-founder of Utah Wonder Women, a networking and development organization for female business and community leaders.
She earned a bachelor's degree in political science and a law degree from the University of Utah.