Our Public Policy Vision 
The health care consumer of the future is here. Life in the 21st century is full of possibility. Technology, data and cutting edge medicine combine to put the power of transformative health care within our grasp in ways unthinkable a century ago.
We are focused on harnessing these advancements to create a person-focused health experience for people and their families. That means meeting people where they are – a parent home with a sick child, a busy professional, a senior living alone – and providing them with simple and personalized solutions.
Meeting the growing, changing needs of consumers is not new to us. Follow our journey from the nation's first health plan to delivering innovative health solutions that empower nearly 70 million Americans nationwide in our report, "Transforming Health Care - Cambia's Journey to Build a Person-Focused and Sustainable System." 
Our Guiding Principles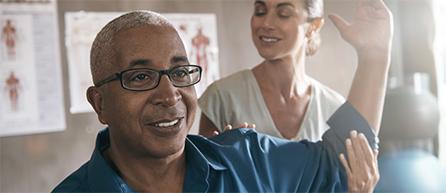 The nation faces the uncertainty of a health care system undergoing rapid change, but in change lies opportunity. Transformation will be driven by innovation, delivering a personalized consumer experience, and ensuring Americans have reliable access to quality and affordable care.
Cambia Health Solutions is committed to improving the health care system through the guidance of these simple principles. The health care system must
align with, and encourage, informed consumer-driven decisions without ever sacrificing quality of care;
adapt to the next generation of technology to address barriers to care and to optimize convenience; and
be economically sustainable at all levels of our society – individual, employer, industry and government.
Our Priorities
Promoting Transparency
Consumers have come to demand the ability to research quality and price before purchasing a product or service.
Convenient Care
To meet the on-demand expectations of today's consumers, medical care must be available anywhere, anytime.
Personalized Care
Health is a personal matter that poses unique circumstances for individuals and families.
Paying for Health Care
Outside of health care, people are used to managing their finances.
Quality Health Care Coverage
The current health care system does not support a 21st century consumers' expectations for a health care system that empowers people to make their own health care decisions.
Pharmacy Value
Empower patients to make the best treatment decisions for them, while balancing innovation and affordability.