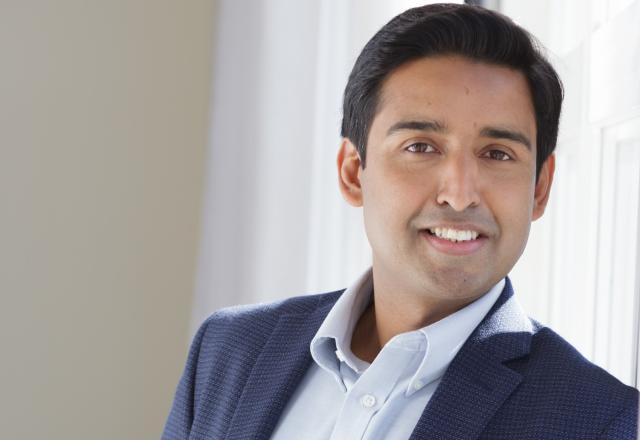 Kroger. Amazon. Walmart.
More companies outside the traditional health care industry are staking claim in this space than ever before, mirroring a steady stream of professionals accepting their first positions in the industry.
As health care continues to march slowly into the 21st century, these "outsiders" are being tapped for their fresh perspectives, deeper tech experience and consumer-centric approach.
The Portland Business Journal caught up with Cambia's Chief Artificial Intelligence Officer Faraz Shafiq to determine technology's trending role in health care, and to separate the science from fiction within Cambia's artificial intelligence capabilities.
From Cellular Networks to Neural Networks
Driving solutions in the telecommunications industry, Faraz had a front row seat to telecom's boom and bust cycle. He feels health care is nearing a similar tipping point.
 "Technology is now at the forefront. There's telehealth and consumer expectations changing, too. They want to be in power when it comes to their data and their choices." 

– Faraz Shafiq, Chief Artificial Intelligence Officer
For deeper insights into how AI can improve health outcomes, and parallels between the telecommunications and health care industry, read "Cambia's Chief AI Officer on How Machine Learning Can Improve Patient Health" from the Portland Business Journal.