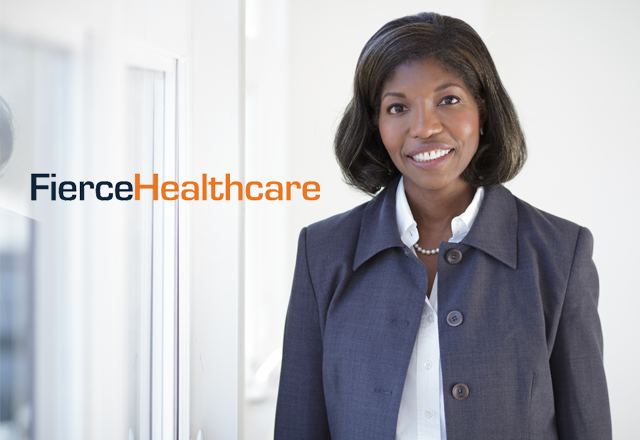 COVID-19 has so far been a valuable teacher in mobile health. As new solutions are built, Cambia's President of Consumer Health Solutions and Chief Medical Officer, Dr. Cheryl Pegus, says it's key to examine the pandemic's impact on mobile health in particular, in her recent webinar with FierceHealthcare.
COVID-19 and Social Determinants of Health
A self-professed data geek, Dr. Pegus says there's a veritable treasure trove of health information available outside a person's electronic medical record. Insights can be locked in what's called social determinants of health, or SDOH, data. A person's zip code alone can tell if they live in an area with a grocery store and preventive care offices. Cross-referenced with the utilization rate of community services, e.g. food kitchens and after school programs, it's possible to paint a picture of how someone's experiencing health care in that area, and where there could be gaps in their care journey.
Cambia's AI algorithms are capable of ingesting that SDOH information to bring back results of who's most at risk for preventable health issues.
When COVID-19 cases first became known in Washington state, Dr. Pegus' team dialed AI-identified members in our regional health plans. Individual nurses checked in on people's well-being and asked where they could help, emulating the longevity and dependability of yesterday's primary care provider relationship. As health outcomes predictions based in data becomes widespread, she says its important to couple quantitative insights with this kind of qualitative conversational data and the human element to deliver whole-person care.
The qualitative data that exists outside traditional electronic medical records is continuing to gain traction through value-based care as more payers and providers partner on taking the preventative care view in support of longer term health outcomes. Combined with doubled member satisfaction and the pandemic's sharp dropoff in fee for service visits, Dr. Pegus expects the continued acceleration of value-based care adoption.
Rising Trust in Digital Tools, and Other Trends Fueled by COVID-19
Telehealth is not going back in its box, says Dr. Pegus. Assumptions that older generations aren't comfortable using digital tools are simply unfounded, now that the industry has seen widespread, rapid adoption from all age groups. Looking at the older-skewing national veteran population, the Department of Veterans Affairs has seen virtual visits skyrocket from about 10,000 a week to 120,000 between February and May of this year.
The need for telehealth and other health services conducive to working from home will only continue to grow, Dr. Pegus says, as the allure of convenience matures into the expectation for locationless services. Banking ecosystems have similarly digitized with ease, and in coming months we will see health care more and more encapsulated within our smart phones. To ensure people aren't lost toggling between 50 apps, its important now to focus on building interoperable digital health infrastructure to support intersystem data exchange, and the conversational human element in health care.