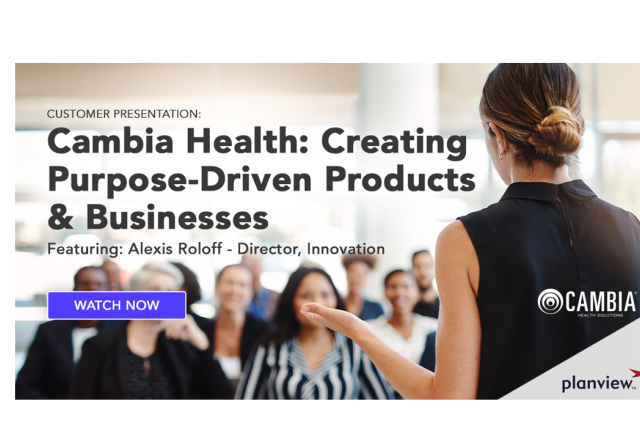 At the Ignite Innovation Summit, Cambia was presented with the Innovation Excellence award for our approach to innovation as a value and impacting culture through ideas.
Cambia's Director of Innovation Alexis Rolloff spoke to the audience about our philosophy of creating purpose-driven products and crowdsourcing ideas from employees to find new and innovative ways to power our business.
"It's always moving to see the power of an idea-driven organization. As much as there's focus on objectives and being driven around your mission as a company, really looking to the diverse voices within your walls can help power an organization forward."
– Alexis Rolloff, Cambia's Director of Innovation
Cambia's Innovation Force (IF) team has engaged over 70 percent of Cambia's employees through signature programs such as PitchWELL – a collaboration between Cambia's Women's Employee Leadership Lab and IF to advance idea development as a new format for professional mentoring. Our Innovation program has generated more than 2,500 ideas and four internally built companies.  
Alexis shared how employees are able to modify their own lived experiences with health care into innovative ideas that could make health care a more positive and personalized experience for consumers.
To watch Alexis Rolloff's full presentation, visit Spigit/Planview, Inc.'s Ignite 2019 Innovation Summit page.