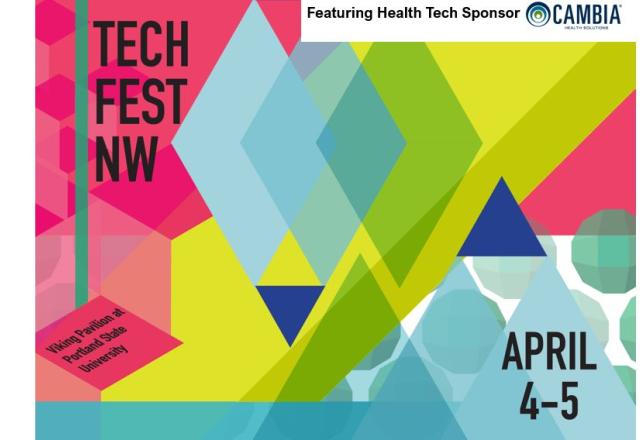 The countdown to 2019's TechFestNW has officially begun and Cambia is thrilled to be an integral part of this year's events.
TechFestNW, an annual technology conference held at Portland State University, brings together innovators, startups, entrepreneurs, tech companies and investors from around the globe with four tracks: blockchain, future of work, smart cities and health & fitness. The two-day event offers curated speakers, workshops, a demo floor, parties and PitchfestNW, which showcases the best and brightest startups from all over the world.
This year, we are driving health care transformation through two interactive workshops. We're also hosting and leading the conference's first ever human-centered design health Hackathon and judging PitchfestNW. Each opportunity showcasing how innovative and consumer-focused thinking can change the way people experience health care.
Find Cambia at TechFestNW
Be sure to get your ticket, at the TechFestNW registration site. Follow-us on Cambia's blog and @Cambia on Twitter to learn about what's to come.