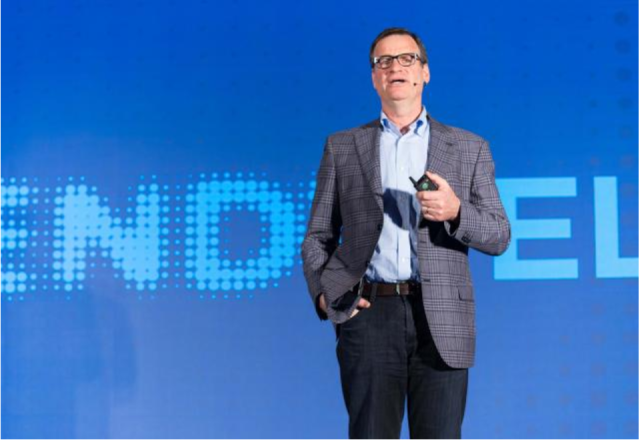 November is National Hospice and Palliative Care Month, and this year's theme is "It's About How You Live," a refreshing and inspiring take on how we should all, as communities and health care professionals, aim to approach palliative care. November is also National Caregivers Month, honoring family caregivers who care for seriously ill family members.
Cambia President and CEO Mark Ganz has always been passionate about advancing palliative care practices and improving the experience of people and families living with serious illness, challenging the industry and consumers to flip their mindset that palliative care is not about dying but, rather, about living. Beyond assisting and alleviating the burden that people and families facing serious illnesses experience, Cambia believes palliative care can be an added value to a person by combining palliative care with curative care. Mark proposes we don't ask folks "what's the matter with you?" so much as "what matters to you?
At the C-TAC 2018 National Summit on Advanced Illness Care, Mark gave a keynote speech that proposed an attainable – but radical – goal: that every American know what palliative care is and have access to it.
"We knew the most vital area for person-focused care was when individuals were dealing with serious illness or end-of-life, so that's where we started going all in." – Mark Ganz
It's estimated that there is only one palliative care specialist for 1,200 patients in the US. So what is Cambia doing to move the needle on palliative care issues?
"Over the last 11 years, Cambia has invested heavily in palliative care - for a return on humanity, not a return on investment," says Mark. "Palliative care needs to be a topic that people aren't afraid to discuss – to understand the broad reaching scope and benefits this level of care offers, in conjunction with curative care."
What can each of us do?
Ultimately, the Cambia Cause empowers and drives us to change the things that need to be changed.
Let's take a moment to reflect on palliative care as it exists today and ways in which it could exist. During Palliative Care and National Caregivers Month, let's dig deep and find ways in which each of us can be the change makers this industry needs.
Want to be inspired? Look no further than the work Cambia and partners are doing in the field.
Check out Cambia CEO and palliative care advocate Mark Ganz give his well-received keynote at 2017's End Well. We can't promise you won't cry.

During your daily walk tune into this HealthChangers podcast interview with Ellen Goodman, the co-founder of The Conversation Project, which is dedicated to helping people talk about their wishes for end-of-life care.

Looking for expert advice on managing a serious illness as a patient or caregiver? Look no further than this HealthChangers podcast, featuring Dr. Steve Pantilat, author and expert on all things palliative care—what patients should expect when they receive a life changing diagnosis, how family and friends can be supportive, and what the health care system can do to support people and their families during their journey. 

You plan for other major events in life, why not your health? Tackle this question and learn how to do advance care planning with expert advice in this Portland Business Journal article. 

In this Portland Business Journal article, Cambia's Peggy Maguire and Lori DeLone share caregiving perspectives with other thought leaders at a roundtable on caregiving.