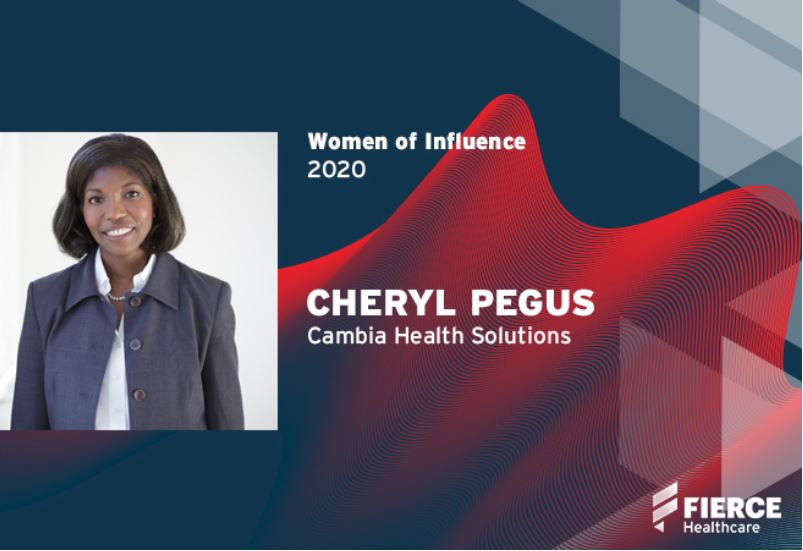 Congratulations to Dr. Cheryl Pegus, President of Consumer Health Solutions, who was recently recognized for her leadership and contributions to the health care industry by both the She Powers Health™ awards and Fierce Healthcare. 
She Powers Health shines a light on initiatives addressing the disparity of women in executive and board roles within health organizations. Hosted by Livongo, the second annual She Powers Health Awards was held during the HLTH VRTL conference on October 14. The award recognized Cheryl as a leader making strides in the advancement and celebration of women who have made an impact in health care. 
Hear Cheryl discuss the ways women solve problems and drive change in health care from the She Powers Health Awards ceremony.
Additionally, Fierce Healthcare named Cheryl to its annual Women of Influence list on October 26. The publication recognized women leaders who rose to the challenges posed by the pandemic, as well as their role in positioning their respective companies to be where they are today. 
Fierce Healthcare noted Cheryl's integral role in supporting the needs of Cambia's health plan members, consumers, providers, customers, communities and employees in response to the COVID-19 crisis, including her leadership in the early mobilization to our communities. Cheryl has also been a strong advocate for value-based care, prioritizing collaborative arrangements with providers who leverage data-driven approaches to improve the quality, safety and affordability of patient care. 
Read the full article: Cambia's Cheryl Pegus is leading the charge toward value-based care provision