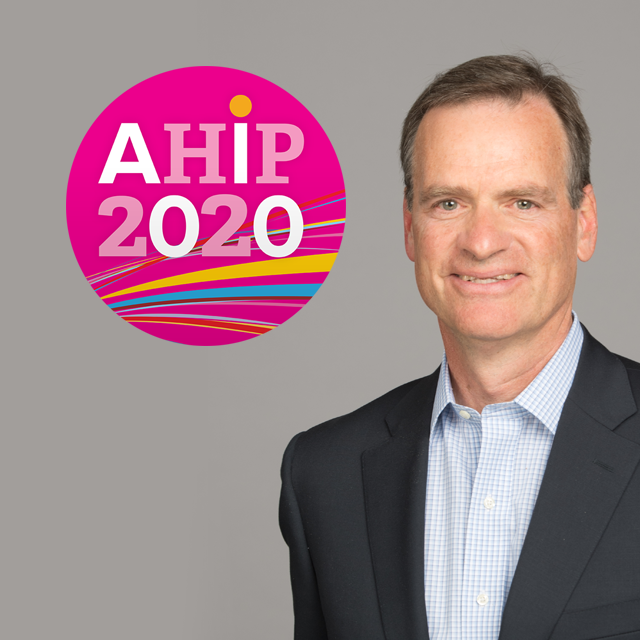 AHIP Institute & Expo Online 2020 attendees heard from Cambia CEO Mark Ganz, moderator Matt Eyles, President & CEO, AHIP, Gregory A. Adams and Karen Ignagni on how they've weathered the COVID-19 outbreak and about how it will change health care going forward. Read below to hear Mark's thoughts from the panel discussion.
The Pacific Northwest was Hit First
Cambia began to prepare for COVID-19 in mid-January. Mark spoke about this unique time in his career, where he felt he had to lead like war-time general. He shared, "when I look back it felt very different, the kind of leadership needed."
 
"We drew together as a team and focused on our values and the people we serve," says CEO @GanzMark, discussing how Cambia reacted to the #Covid_19 pandemic. #AHIPInstitute pic.twitter.com/YLdw51FfEf

— Cambia Health (@Cambia) June 18, 2020
Telehealth
"Last year at this time we were feeling good about having 10,400 or so telehealth visits, because that was a big improvement from the year before. This year so far, we're at 400,000. I celebrate that." Ganz shared his thoughts on convenient care, like telehealth, as opposed to bricks and mortar care. He says the smart companies are the ones that will open the doors beyond the traditional mind-set and will seize this moment and become much more person-focused organizations.
Mental Health 
"It's important for leaders like us to lean in in a substantive way, to address social and health disparities. If we fail to miss the opportunity around understanding mental health as being integrated with physical health and really addressing what I think is going to be the next epidemic, following this pandemic, mental health, then we will have really missed the boat." 
Palliative Care
"We've done a lot of work in palliative care, and palliative care has been a very big and poignant issue in this time. It's often stigmatized. It's not about dying - it's an extra layer that can actually help someone not just be cured, but to heal." Ganz spoke about the opportunities for palliative care to be brought into the mainstream. He believes these are opportunities that visionary leaders in health care can see differently and have a sense of urgency about. "At the end of the day, the people we serve are served better and...with greater justice than the current health care system provides."
Collaboration, Innovation and Hope
"Isn't it odd, that in a time of social distancing, that I feel a closer bond, a more personal engagement with our 5,000 employees than ever." Mark talked about Cambia's strategy to keep employees connected virtually. Once all of our employees were working from home, he instituted an every other week all-employee meeting. He thinks of it as more of a conversation. These meetings started with delivering information, but now, they are mainly a back and forth conversation. "What I noticed is people's sense of pride and connection as a virtual employee community."
Read more about this panel from Fierce Healthcare.