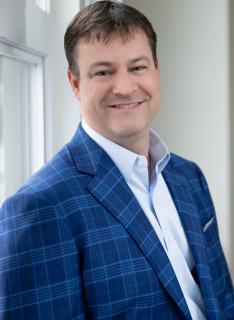 President and Chief Operating Officer
Jared leads the accelerated pace of innovation and performance across the Cambia organization to ensure consumer focused solutions. As COO, Jared leverages his commitment and insight into consumer needs to execute against the company's Cause of transforming health care to be person focused and economically sustainable. Jared has been named as successor to Mark Ganz, the CEO of Cambia, and will begin in that role on Jan. 1, 2021.
Cambia Health Solutions serves 2.4 million members covered by seven health plans in Idaho, Oregon, Utah and Washington. Jared successfully drives award-winning service, facilitates collaborative partnerships between providers and patients, and helps create innovative new solutions meeting the needs of a rapidly changing marketplace.
Jared's career with Cambia began in 1999, when he joined the company in a Finance role with cross-functional responsibilities across the organization.  He moved briefly to BlueCross BlueShield of Montana, where he served as chief marketing and underwriting officer. Jared returned to Cambia in 2009 as president of Cambia's regional health plan in Oregon, responsible for sales, provider contracting, and government and community relations. 
Jared serves as chair of the board of directors for TriWest Healthcare Alliance. He also serves on the Board of Directors for the Portland Metropolitan Area Boys and Girls Clubs.
He received his Bachelor of Science degree in economics and history from Willamette University in Salem, Oregon.