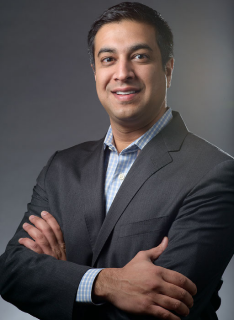 Aadam Hussain is the General Manager of Journi, the health solution that puts 24/7 care, self-service tools and personalized support all in one place. He leads the Journi team in achieving strategic business objectives and continuing its growth as a transformative, tech-enable health solutions company for people and their families.
Aadam's experience spans health care, technology, finance, operations, strategy and business development. Before joining Cambia, he was general manager of Change Healthcare, a health care technology company that is also the largest financial and administrative exchange in the United States. While there, he was responsible for the P&L and strategic direction of Change's pharmacy claims processing businesses in the United States and Canada. He also led operations and integration of the software and analytics business unit. His passion for the consumer experience is evident through the new products he created for Change's customers – including analytics-as-a-service offering – and in the key customer partnership he expanded.
Prior to Change Healthcare, he was vice president at Health Evolution Partners in San Francisco where he invested in early-stage health care companies and private equity funds. He has also served as an Advisory Board Member at ten private equity funds and two early-stage companies.